Melvin impressed by Leon's strong spring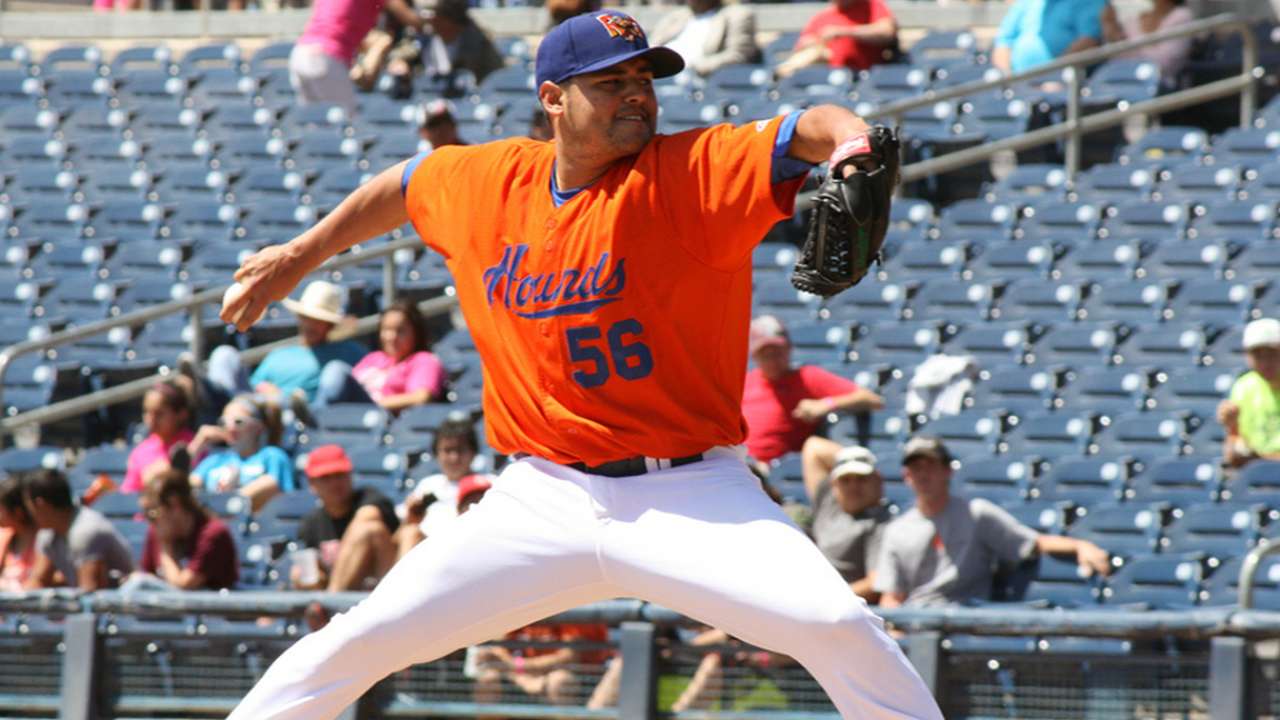 SURPRISE, Ariz. -- Arnold Leon entered Spring Training with no shot of making the A's Opening Day roster.
But the 25-year-old Leon has made an impression and if he continues to pitch as he has, a chance to make to the 25-man roster could come sooner rather than later.
Leon, a native of Culiacan, Sinaloa, Mexico, has not given up a run in seven innings this spring. He has four strikeouts to one walk and opponents are hitting .118 against the right-hander.
"Leon has impressed. He'll be a guy that knocks on the door," A's manager Bob Melvin said this week.
Leon, in the wake of Jarrod Parker being scratched, will start Saturday's split-squad game against the Rangers at Phoenix Municipal Stadium.
In his fourth big league camp, it will be Leon's first Cactus League start.
Leon made just 12 professional starts before last season, when the A's converted him from a reliever and he made 24 starts between Double-A Midland and Triple-A Sacramento.
"I can do both. I know how to do both," said Leon, who likes the routine of a starter. "But that helped a lot. As a starter I can throw all my pitches."
Leon has four pitches and can use up to five, he said. Those have helped this spring, but moreso have been the lessons learned in past springs with the big league club.
"I'm more experienced. I know how things go in Spring Training," Leon said. "I know not to do too much with pressure, just have fun. I'm just trying to pitch like in the season."
Melvin took notice.
"We were looking at shorter stints with him last year," Melvin said. "We're lengthening him out a little bit now and he looks way more comfortable now. Just his demeanor on the mound, and you're seeing the results, too. This is a guy, as far as our pitching prospects go, is way up there."
Chris Gabel is a correspondent for MLB.com This story was not subject to the approval of Major League Baseball or its clubs.