O'Flaherty's Tommy John recovery on track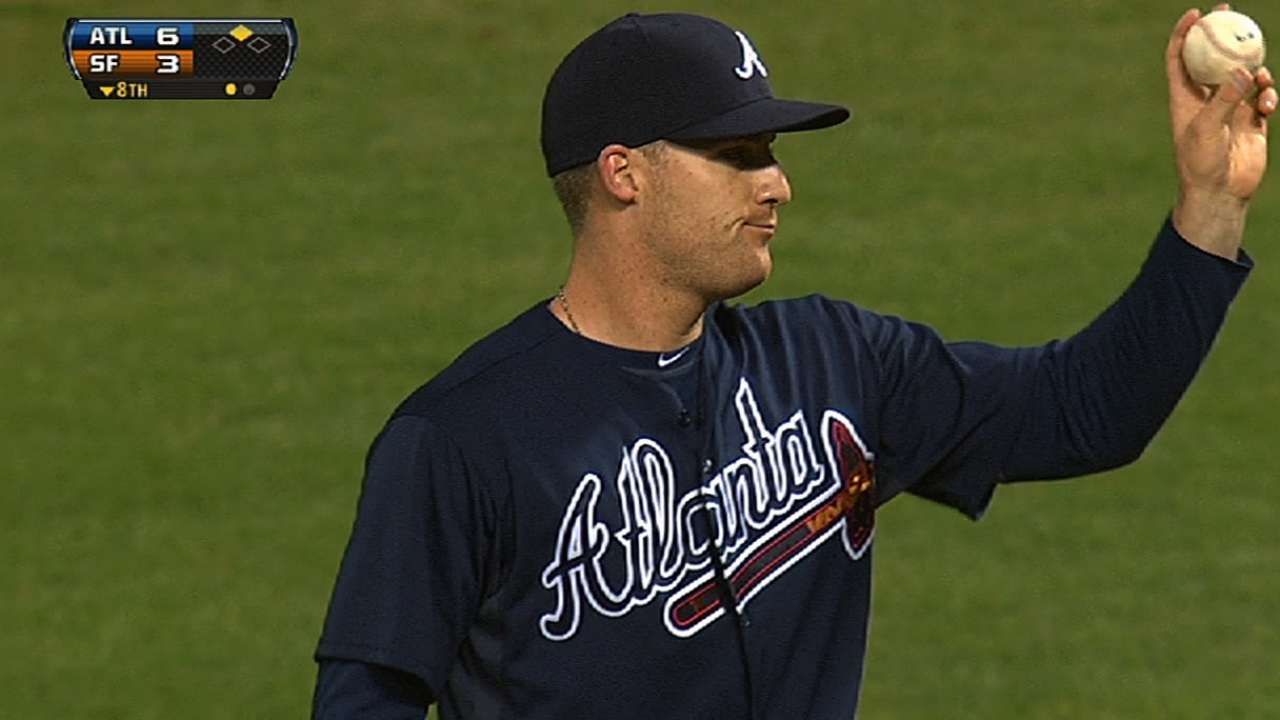 SURPRISE, Ariz. -- Eric O'Flaherty felt good after Tuesday's bullpen session, his first since undergoing Tommy John surgery in May, and is expected to throw another on Saturday.
"There are good days and bad days, but it's progressing as it should," O'Flaherty said. "We're right on track. On the bad days it hurts and on the good days I think I can pitch tomorrow. But the whole point is to stay steady and right on track."
O'Flaherty compiled a 1.98 ERA the last five seasons with the Braves. He signed a two-year deal with the A's in the offseason, with the team aware he would not be healthy until sometime in the middle of the season.
"There are days when the ball feels like a wiffle ball and days it feels like you're trying to throw a brick," O'Flaherty said. "You just take it day by day. The whole time we haven't had a deadline or a target date, just because that takes a lot of pressure off. It makes it a lot easier."
O'Flaherty said he doesn't have his own target date either.
"I just want to do it right. You hear 12 months and that's what you have in your head," he said. "But talking to the trainers here, that may not be best. They're not ruling it out, but let's shoot for 13 months or 14 months, something a little safer and see where I'm at."
Chris Gabel is a correspondent for MLB.com This story was not subject to the approval of Major League Baseball or its clubs.