Kazmir closes Cactus League run with confidence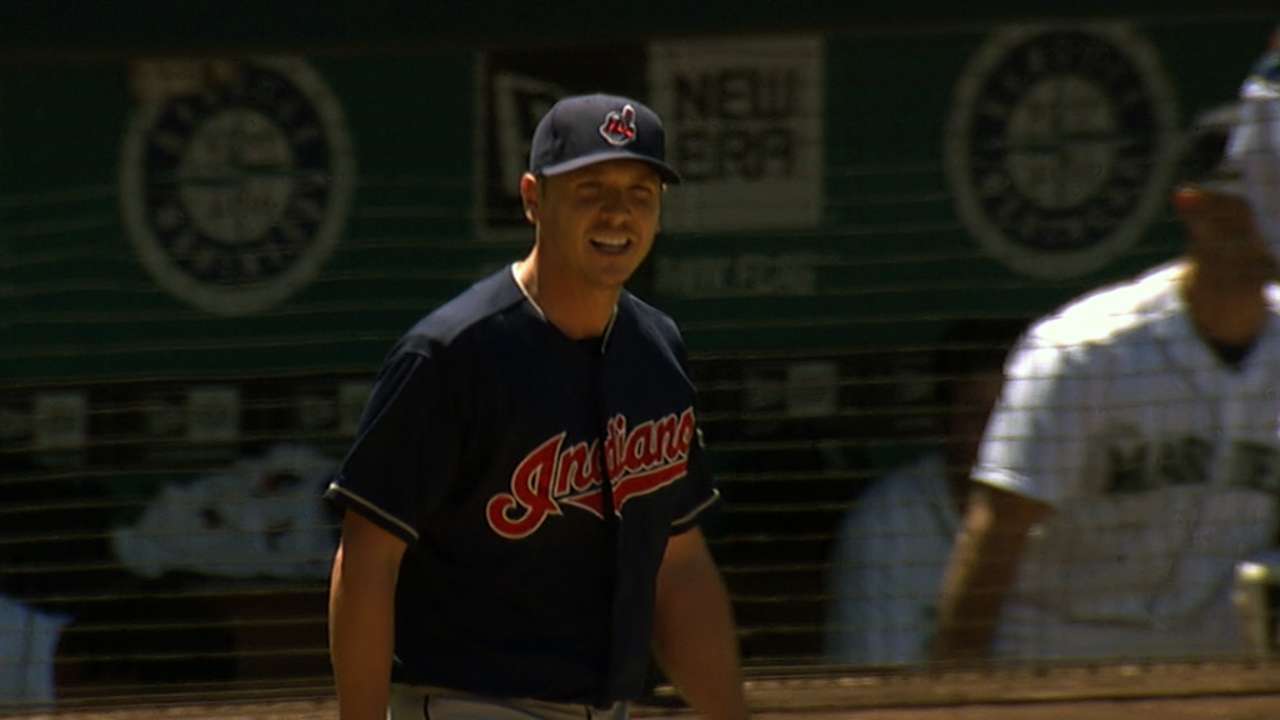 PHOENIX -- Any lingering concern over Scott Kazmir disappeared Saturday, when the A's lefty returned to game action following a 10-day layoff and overcame a shaky start to put together an encouraging performance.
Scratched from his last start because of minor triceps tightness, Kazmir pitched 4 1/3 innings in his third and final Arizona appearance, saying afterward he "felt great" physically.
Oakland's $22 million southpaw allowed four of his first five batters to reach base but found a nice groove thereafter, fanning four of his next five and retiring 12 of his final 14 opponents. Overall, he allowed three runs on four hits with three walks and five strikeouts.
"I was a little erratic at the beginning," said Kazmir, who will depart Arizona with a 2.38 ERA. "I actually felt really good and felt I was just overthrowing a little. A lot of my pitches were out over the plate, and they were hacking. They were swinging from pitch one, so I had to make some adjustments. … To be able to on the fly slow some stuff down, I was pleased with that."
Kazmir threw 72 pitches, and the plan is to add 15 more to his total in his next start, an exhibition game against the Giants at AT&T Park on Thursday.
It will mark his final preseason outing before his expected season debut five days later against the Indians. It's with Cleveland that he resurrected his career last year, having been out of the big leagues for most of the previous two seasons because of mechanical issues.
How are his mechanics now?
"Night and day," he said. "I didn't even know my mechanics probably three years ago. I just did it. I don't know how I did it, but I did. Now, having those couple of years off to be able to really focus in on repeating my delivery and ironing some things out, I learned a lot."
Jane Lee is a reporter for MLB.com. This story was not subject to the approval of Major League Baseball or its clubs.