Jaso gets back-to-back starts at catcher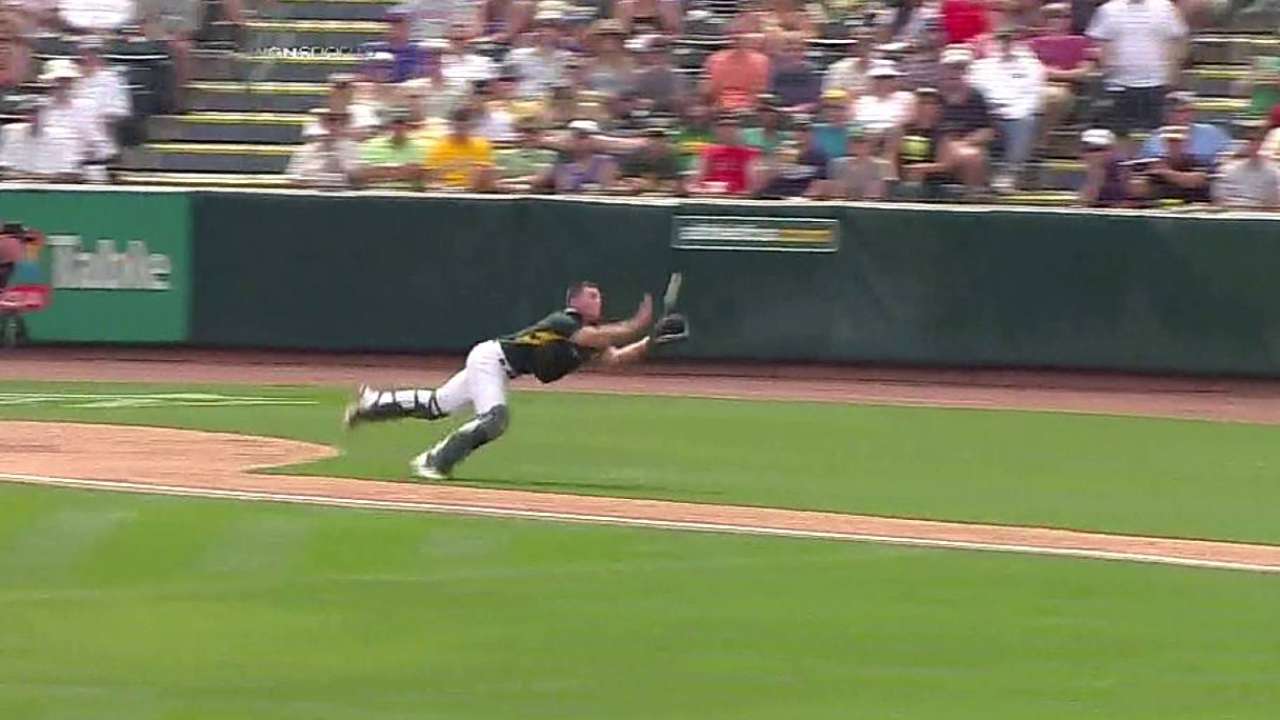 SURPRISE, Ariz. -- John Jaso was back behind the plate for a second straight day Monday, a first for the A's catcher this spring, after he missed the final two and a half months of the 2013 season.
"I felt all right," Jaso said. "It was good to do that at least one time before the season starts. I feel right on schedule."
"He's handled everything great," said manager Bob Melvin. "I think after the first couple of days you just don't even think about it anymore. You're back to your normal routine. He's actually taken a bat to the mask and a foul ball as well. We monitor that pretty closely, but so far so good."
Jaso is set to resume the same role he served last year, catching on days his team faces a right-hander. Derek Norris will start behind the plate against lefties.
At one point there was the possibility Oakland would carry three catchers into the season. But even though Stephen Vogt is having an incredible spring, the A's appear set to only take two, in order to make roster room for Daric Barton. As a result, Brandon Moss will DH most days against righties, while Barton plays first.
That same DH job would've likely gone to Jaso, had the A's went with three catchers, and it's seemingly a good fit for him, considering his defensive limitations. However, they've been a focus for Jaso this spring, particularly throwing.
"It's going pretty good," said Jaso, who tossed out just four of 28 base runners last year. "Footwork and hand position, the release, those are the biggest things that we're working on."
"He's working doubly hard," added Melvin, "and his throwing has been good."
Jane Lee is a reporter for MLB.com. Read her blog, Major Lee-ague, and follow her on Twitter @JaneMLB. This story was not subject to the approval of Major League Baseball or its clubs.