Gray gets last-minute call vs. Angels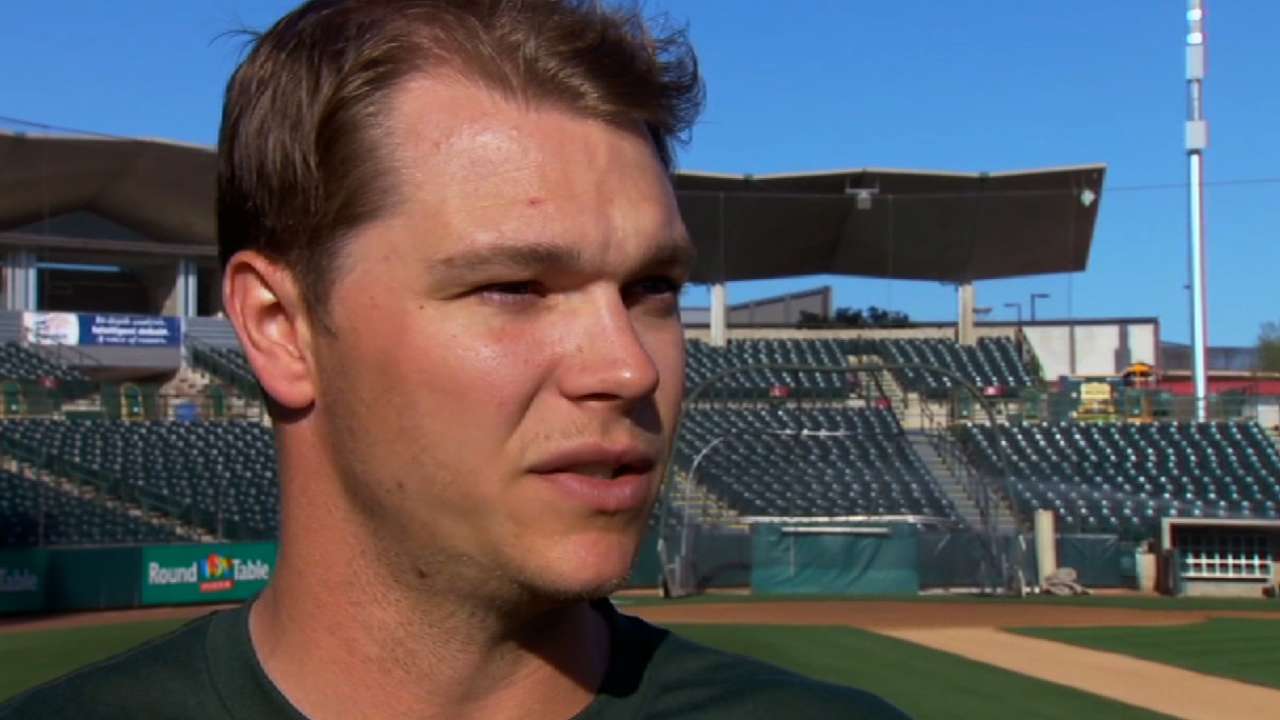 PHOENIX -- With Opening Day five days away, Sonny Gray was scheduled to pitch in a Minor League game Wednesday. But when A's manager Bob Melvin saw the lineup the division-rival Angels sent to Phoenix Municipal Stadium, he brought over Gray.
The right-hander, who will make the start on his first Major League Opening Day, held the Angels to one run on one hit and one walk in five innings. Gray stuck out one in his final tune-up.
"We wanted to continue what we did last start against the Giants," Gray said. "Throw some offspeed pitches early, late; mix everything up; mix fastballs and changeups and curveballs. For the most part we did that pretty effectively."
"He worked on the things he needed to work on and had a good two-seamer again today," Melvin said. "Got in exactly what he wanted to."
And with that Gray declared himself as prepared as possible for Monday's start against the visiting Indians.
"I'm ready," the 24-year-old said. "The most important thing is continue with the routine I've done all through Spring Training. ... It's going to be a big, but fun, week."
Chris Gabel and Jane Lee are reporters for MLB.com. This story was not subject to the approval of Major League Baseball or its clubs.