Kazmir silences Giants to close strong spring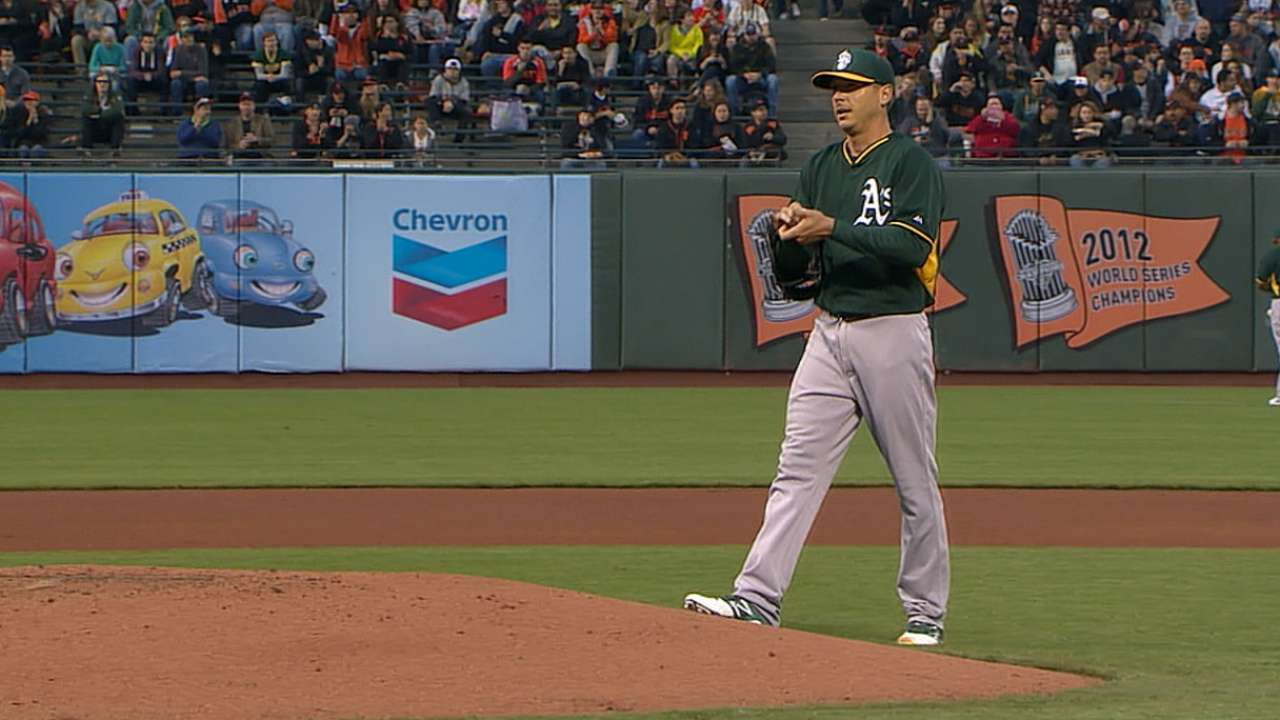 SAN FRANCISCO -- Scott Kazmir appeared to be in midseason form a month ago, so it wasn't much of a surprise when he deemed himself as such after his final spring tuneup Thursday.
"I'm ready," said Kazmir, after throwing 5 1/3 scoreless innings at AT&T Park. "I feel comfortable with all my pitches. Threw a lot of offspeed just to get a good feel for them all and had a lot of quality ones."
The A's lefty, who will make his season debut Tuesday against his former Indians team, limited the Giants to two hits on the night, walking three and fanning four. He threw 50 of his 78 pitches for strikes and also drew a walk against San Francisco's Tim Hudson.
Through 16 2/3 exhibition innings, Kazmir exits the preseason schedule with a 1.62 ERA.
"Today was a workout, definitely," he said. "I don't think you can simulate that. I know it didn't look like much, but that took a lot out of me. Pitching-wise, I felt great from the start, and then later in the game was mixing a lot of my pitches up and throwing a lot of offspeed first pitch, something I wanted to work on last start, and felt good."
Jane Lee is a reporter for MLB.com. This story was not subject to the approval of Major League Baseball or its clubs.