With waivers likely, Taylor enjoys time with A's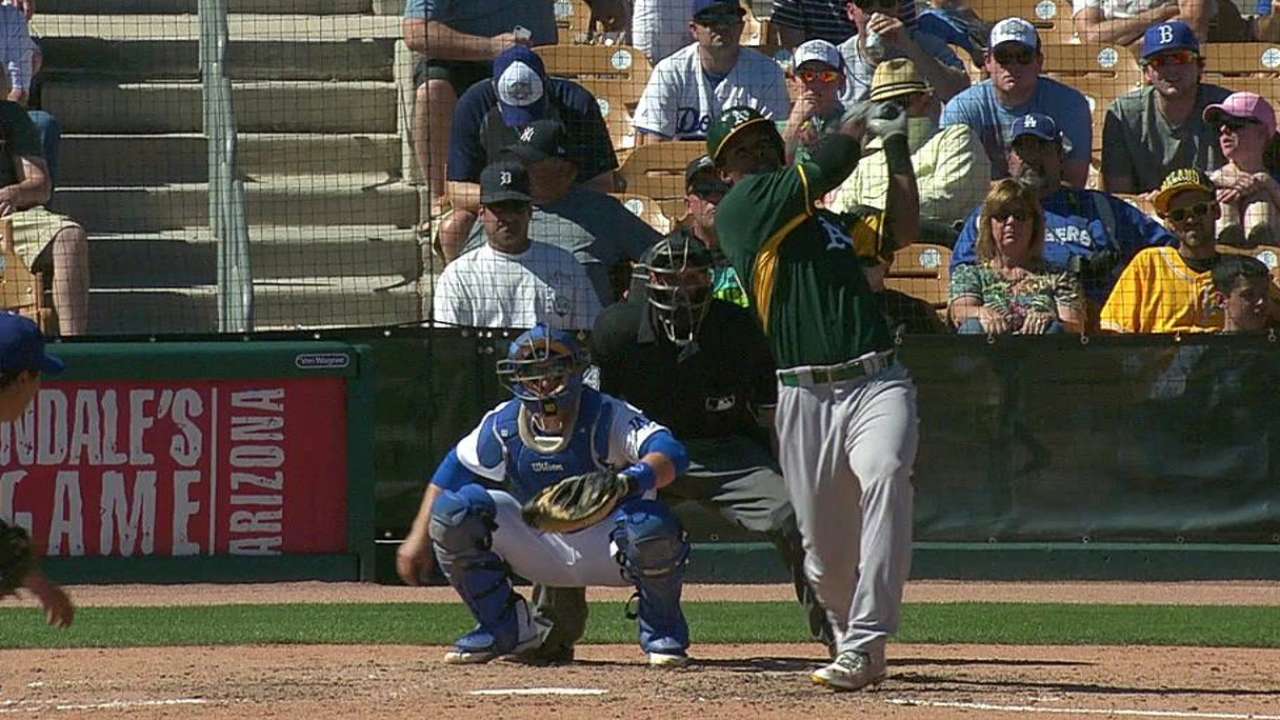 SAN FRANCISCO -- Michael Taylor's spring has essentially been one long tryout.
For which team, he's not sure, but with the knowledge that the A's simply don't have roster room for him, Taylor is hoping he's played his way into a big league opportunity somewhere. He entered Thursday hitting .274 with an .880 OPS and three home runs.
"More or less, they've let me know that they're going to go with the guys they have, which is not something that was surprising to me at all," Taylor said Thursday. "I knew that kind of coming into camp, and I knew I was going to get a chance to play and showcase myself. I feel like I was able to do that. It really couldn't have gone much better, as far as getting an opportunity to play and then having some success and playing well and hopefully showing 29 other teams that I have the ability to play at a high level. Now I'm just waiting to see what the verdict is, I guess."
"You never know how it plays out here," said manager Bob Melvin. "I know other teams are watching him pretty hard. It's a credit to him, playing so relaxed this spring and putting up the numbers he did. Regardless of what happens, my feeling is he'll end up in a good situation."
Out of options, Taylor is expected to be placed on waivers this weekend, while the A's forge on with an outfield mix of Yoenis Cespedes, Coco Crisp, Josh Reddick and Sam Fuld. Craig Gentry (back strain) is expected back when eligible April 5.
For Taylor, this is likely his fifth and final big league camp with the A's, who acquired him for former first-round Draft pick Brett Wallace back in 2009. Neither player has panned out in the Majors, though Taylor hasn't necessarily been given a long look on the big stage.
"It's a strange feeling," Taylor said. "You're trying to get ready for a season, and I'm so excited for these guys, because I know how good they can be, and I think they're in prime position to take a step forward and take a deeper run. It's also sad, because I've spent a lot of time with these guys, and I know that there's a really good chance I won't be a part of that in any small or large fashion. I love these guys to death. I'm just going to try to really enjoy my teammates these last few days."
Jane Lee is a reporter for MLB.com. This story was not subject to the approval of Major League Baseball or its clubs.