Cespedes shakes off heel bruise, remains in lineup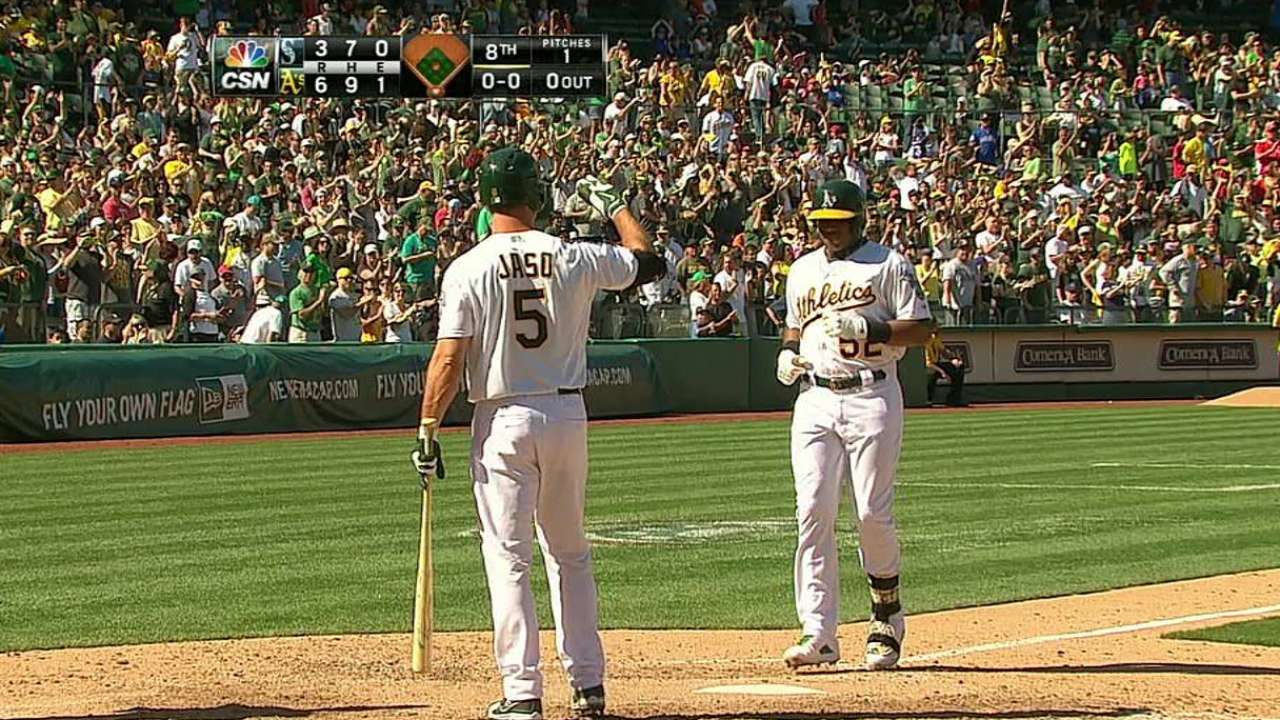 MINNEAPOLIS -- Yoenis Cespedes has been slightly bothered by a right heel bruise, but not enough to keep him out of the lineup.
Despite limping for part of Sunday's game, Cespedes was back in left field for the A's series opener in Minnesota on Monday afternoon.
The Oakland slugger hit his first homer of the season on Sunday and is batting .217 overall to start the year.
"You may see him limp a little bit, but the training staff doesn't think it's an issue," said manager Bob Melvin. "Sometimes it doesn't bother him at all. Yesterday he didn't have a problem, and then when he went after that ball in the left-center-field gap, he felt it a little bit."
Melvin also joked, "I think it's because he wears a new pair of shoes every day."
Cespedes will have the opportunity to rest the heel Tuesday, with an off-day breaking up this three-game set that features all day games.
Jane Lee is a reporter for MLB.com. This story was not subject to the approval of Major League Baseball or its clubs.