A's trying to clean up defense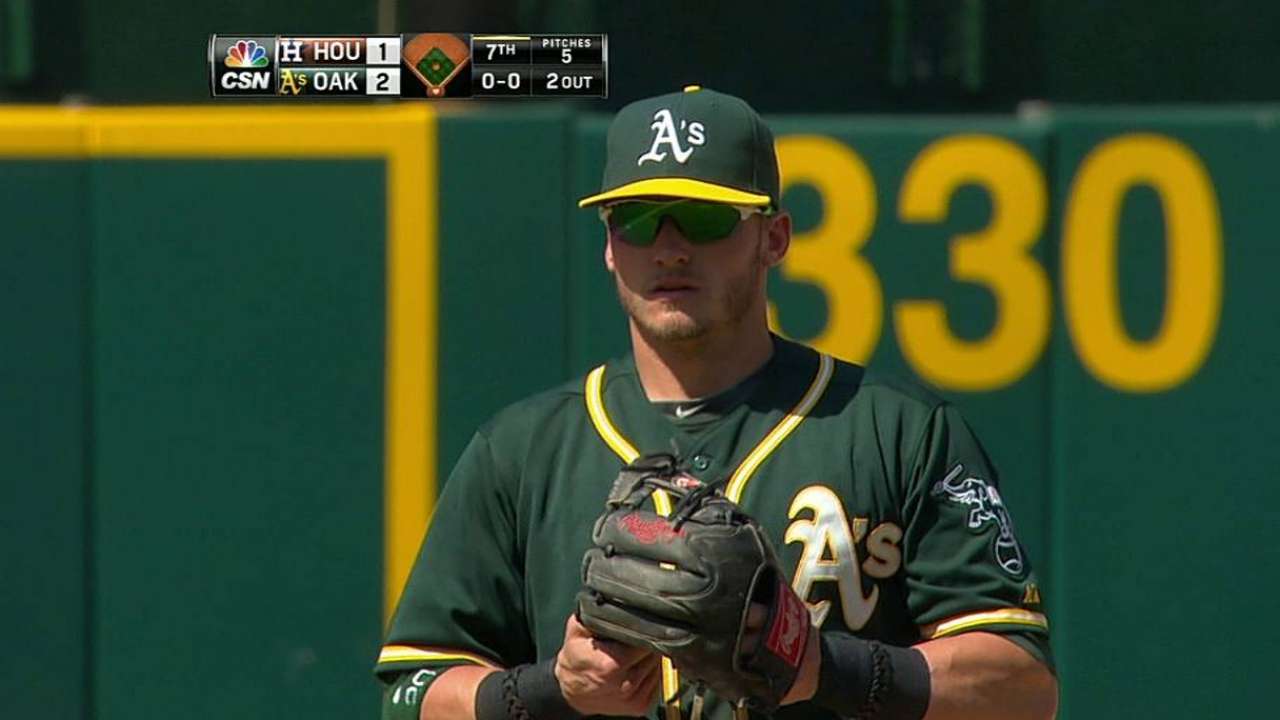 OAKLAND -- The A's entered play on Monday in a three-way tie for the most errors in the Majors this year, their total of 20 only matched by the Dodgers and Nationals.
On Sunday, Oakland committed two defensive miscues for the fourth straight game, and it marked the ninth consecutive contest where the team made at least one an error.
Manager Bob Melvin notices the trend, but sounds tired of discussing the subpar defense at this point.
"Like any hitter that may be is in a slump," Melvin said, "we just need to get a few games back to back together so we're not hearing about it all the time and I'm not addressing it and we're not having to do things that seem like they surround it all day long."
Melvin has also changed up the pregame schedule recently, giving his infielders a head start on the field before batters hit the cage. The infield has accounted for 15 of the team's errors, while outifelders have made three and pitchers and catchers have made two.
"It's a lot easier to take ground balls and so forth when nothing's going on out there," Melvin said.
The slick-fielding Josh Donaldson, who has still turned in a host of a highlight stops this young season, has a team-high five errors in 18 games, including a boot of a routine grounder on Sunday. Still, Melvin doesn't sound too concerned about his talented third baseman.
"These things take on a mind of their own sometimes when that's being written about every day, they're being asked about it every day," Melvin said. "It can. The play he makes the error on yesterday, he makes 499 times out of 500.
Alex Espinoza is a contributor to MLB.com. This story was not subject to the approval of Major League Baseball or its clubs.