Mother's Day will always be perfect to Barton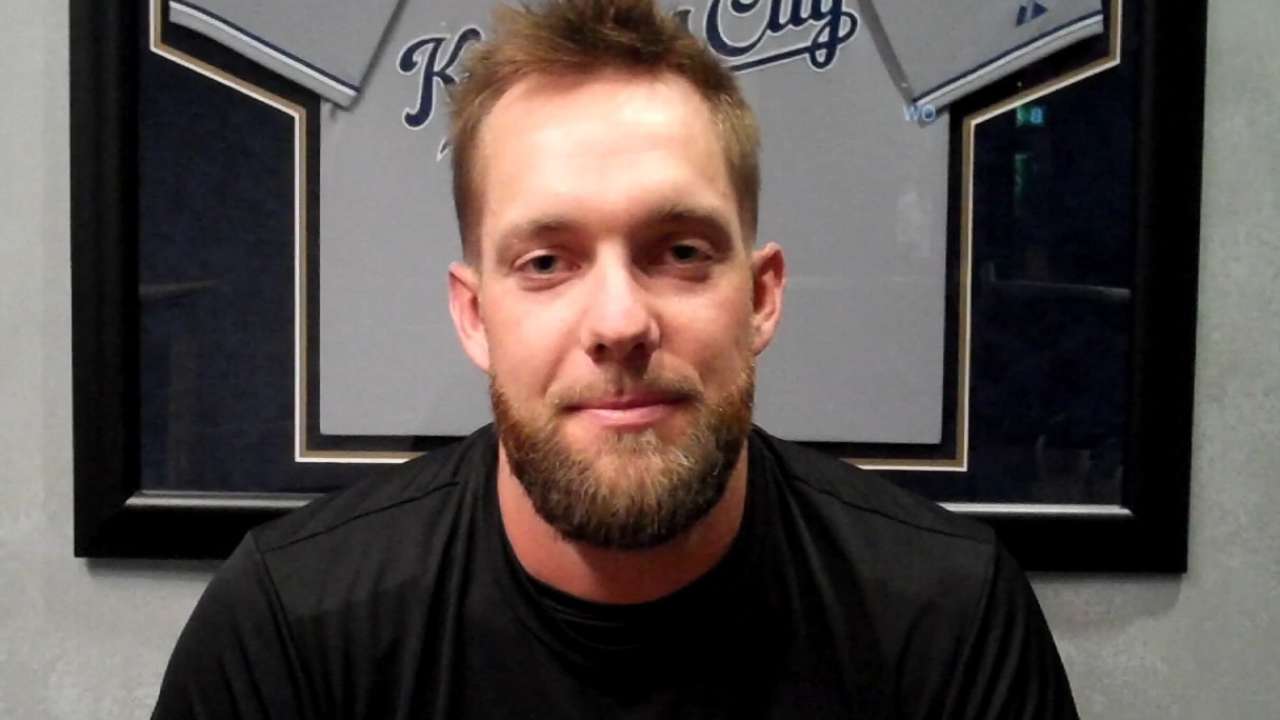 OAKLAND -- Athletics first baseman Daric Barton grew up watching his mother and uncle play softball. It's how he learned to play baseball.
Left-hander Tommy Milone has rarely had the chance to be with his mother on Mother's Day because of baseball.
Left-hander Joe Savary, who was called up from Triple-A Sacramento Friday night, hosted his mother-in-law on Mother's Day.
Third baseman Josh Donaldson and A's coaches Chip Hale and Tye Waller also hosted their mothers on Sunday, which also served as Breast Cancer Awareness Day around the Major Leagues.
In honor of Breast Cancer Awareness Day, Jed Lowrie, Yoenis Cespedes, Brandon Moss Nick Punto and Josh Reddick used pink bats against the Nationals.
Punto was 2-for-4 with three RBIs to lead the contingent in a 9-1 victory over the Nationals. Overall, the five players were a combined 7-for-19, with three runs scored. Moss collected three hits, and both Lowrie and Cespedes singled.
Barton has made it a tradition to share the day with his mother, and on May 9, 2010, it was perfect.
"It's something we've been doing since I got called up," Barton said. "She was here when Dallas Braden pitched his perfect game. As long as I'm playing, I'm going to try and get her here."
It's his way of thanking her for being his biggest supporter.
"She's the reason I'm here," said Barton, who hit a home run in his only plate appearance with a pink bat as a rookie in 2008 in Texas. "We've been able to do this four or five Mother's Days now."
Milone's mom was in town Friday to watch him pitch eight scoreless innings.
"I don't get to see her on Mother's Day, so it was nice for her to be here this time," Milone said. "It's special to have her around on this special day."
Savary's mother-in-law, Lorraine, is in town to help with the birth of the Savary's first child, due at any time.
"She's always been a great support for me," Savary said. "She's going to be with us for a while and is helping big time."
His mother-in-law is a long-time family friend, who has known him all his life. In a way, she knew they would be related before he did.
"I call it a modern day arranged marriage," said Savary, who had yet to make his A's debut entering Sunday. "Our families have known each other a long time and my dad actually started suggesting that I date [my future wife]. It worked out."
Rick Eymer is a contributor to MLB.com. This story was not subject to the approval of Major League Baseball or its clubs.