A's draft high school pitcher in eighth round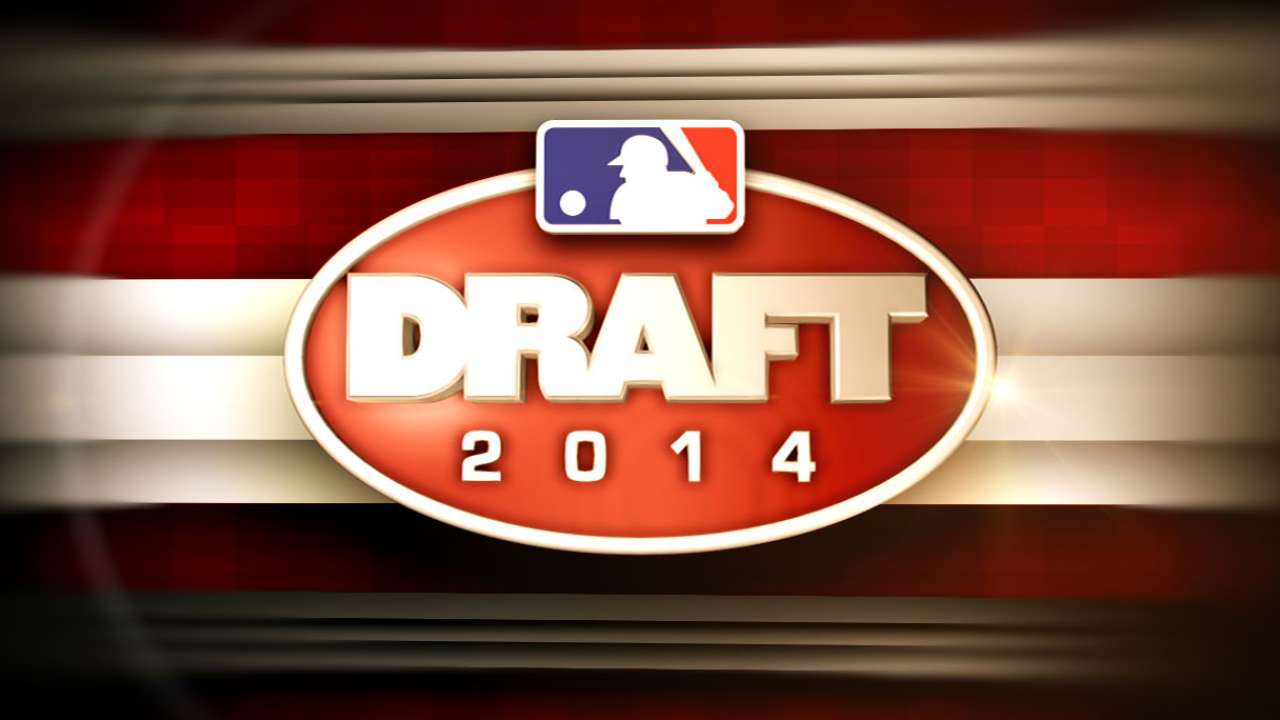 The A's snagged their first high school pitcher of the First-Year Player Draft in the eighth round Friday, taking right-hander Branden Kelliher.
Despite measuring just 5-foot-11, 175 pounds, Kelliher throws a 94 mph fastball that he complements with a sharp 12-6 curveball and a solid changeup.
Kelliher, who attended Lake Stevens High School in Washington, is committed to play baseball at the University of Oregon.
"I'm still in the 50-50 range," Kelliher told The Herald of Everett, Wash., regarding his decision of whether to go to college or turn pro. "Oregon is a great school and I'd love to go there. And it'd be fun to stay in the Northwest. I'll definitely consider any offer made to me. Pro ball is a big deal. It's a once-in-a-lifetime thing."
Perfect Game touted Kelliher as the No. 1 high school prospect in Washington and the No. 39 right-handed pitcher in the nation.
He went 5-1 this season to lead Lake Stevens to a league title.
The Draft concludes Saturday, with exclusive coverage of Rounds 11-40 beginning on MLB.com at 10 a.m. PT.
Aaron Leibowitz is an associate reporter for MLB.com. This story was not subject to the approval of Major League Baseball or its clubs.