A's blow off strong words from Angels' Frieri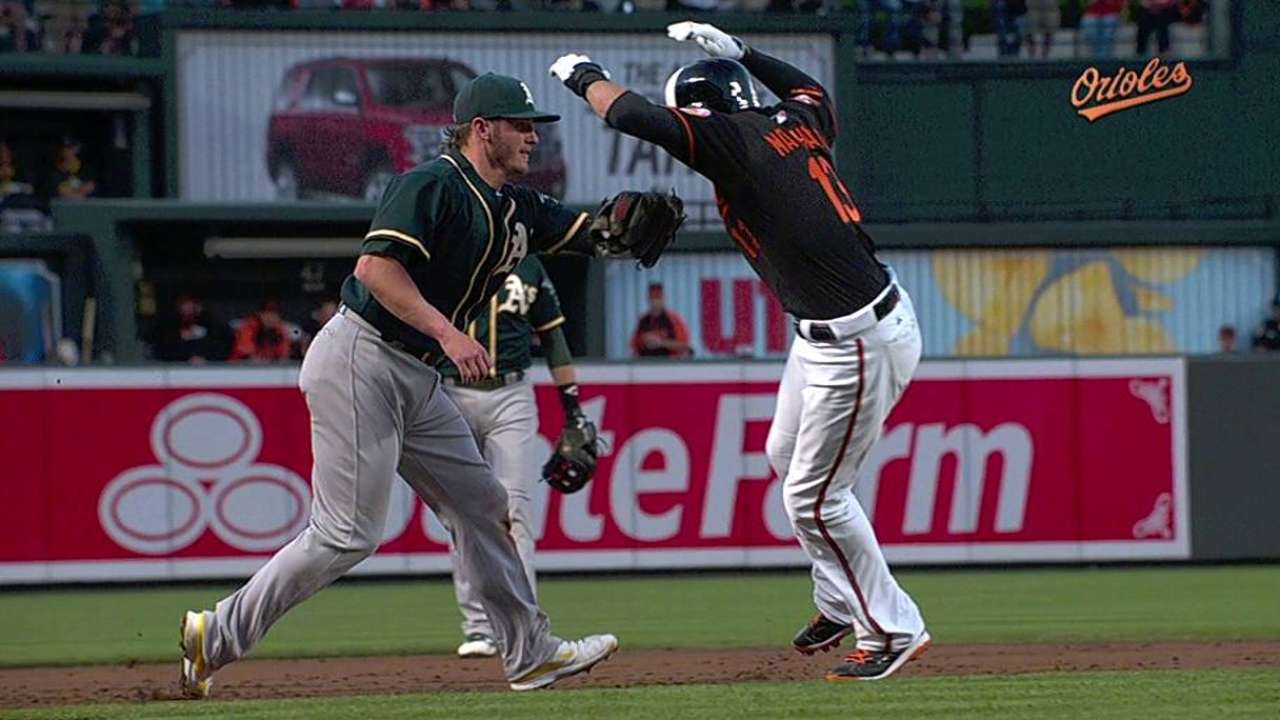 ANAHEIM -- The A's have won five of six games against the Angels this year, have won the last three season series between the clubs and are 37-26 against them over the past four years.
Angels closer Ernesto Frieri predicted that trend is going to change in this week's three-game series at Angel Stadium.
"We're going to beat them," Frieri said Sunday. "Get ready to write that. I hate to say this, but they have a little bit extra luck. If you pay attention every play, it's stupid how the game goes their way."
The A's, coming off a weekend in Baltimore spent battling the Orioles and third baseman Manny Machado in a series of confrontations, hardly seemed to notice Frieri's remarks.
"Words are words," A's third baseman Josh Donaldson said. "They don't mean anything, until you put something behind them.
"To me, it just doesn't make a difference. Say what you want to."
A's manager Bob Melvin said of Frieri's remarks: "That's just the way he feels. That's fine. I don't think it affects us in any way."
On Monday, Frieri said: "I don't care. I'm not trying to cause any attention. I'll tell you again: We're going to beat them. I said that, honestly. But what I don't like is how you guys use it."
Over the weekend in Baltimore, benches twice cleared during incidents involving Machado, who on Friday took acception to how hard he was tagged out by Donaldson, and then was ejected Sunday after the bat released from his hands on a swing at a ball thrown at him by reliever Fernando Abad. Abad was also tossed.
Earl Bloom is a contributor to MLB.com. This story was not subject to the approval of Major League Baseball or its clubs.