Norris 'good to go' after passing concussion tests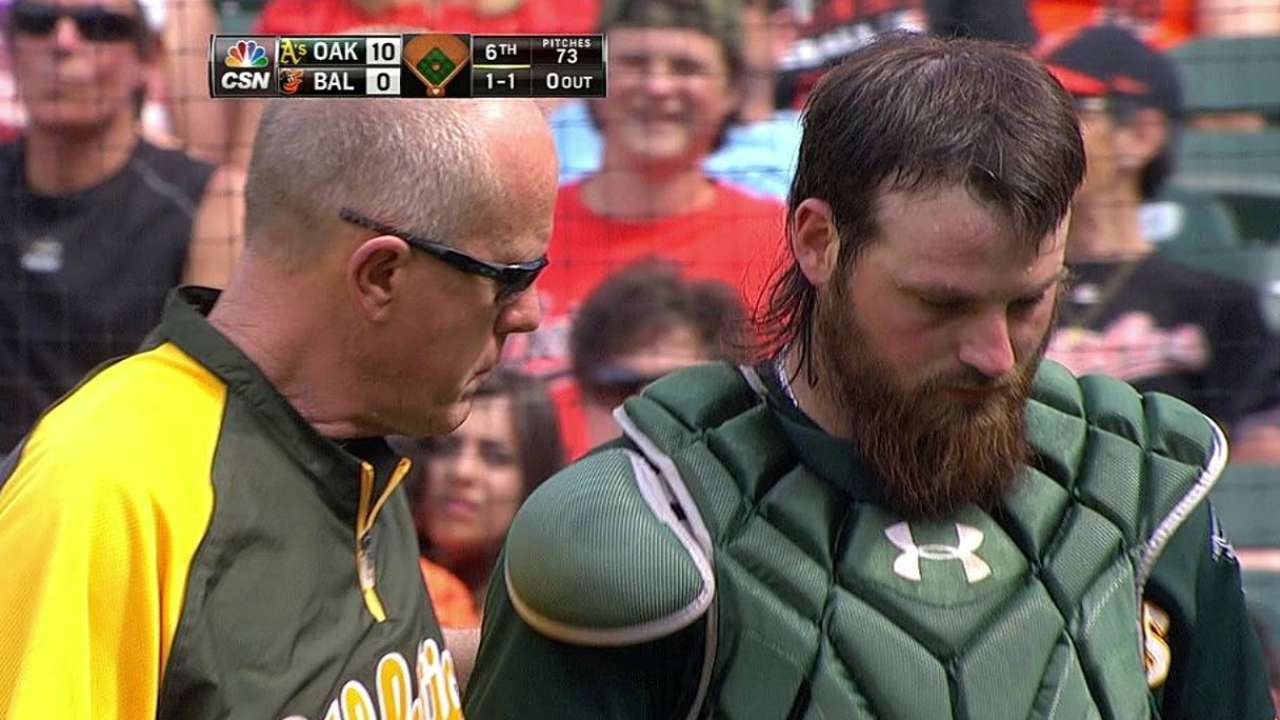 ANAHEIM -- A's catcher Derek Norris, who passed concussion tests Sunday after a backswing from Orioles third baseman Manny Machado hit him on the head and prompted him to leave the game, said he's fine, physically.
"I'm good to go," he said. "I feel it's behind me today. On the field, I told our trainer I just needed a minute to cool, but he said they take these things seriously, so they took me out."
Norris was not in Monday's lineup for the series opener at Angel Stadium -- Stephen Vogt caught, with John Jaso DHing -- but that was for matchup reasons against Angels right-handed starter Garrett Richards.
Earl Bloom is a contributor to MLB.com. This story was not subject to the approval of Major League Baseball or its clubs.