Moss is making opposing baserunners pay
A's veteran records third outfield assist in five games vs. Angels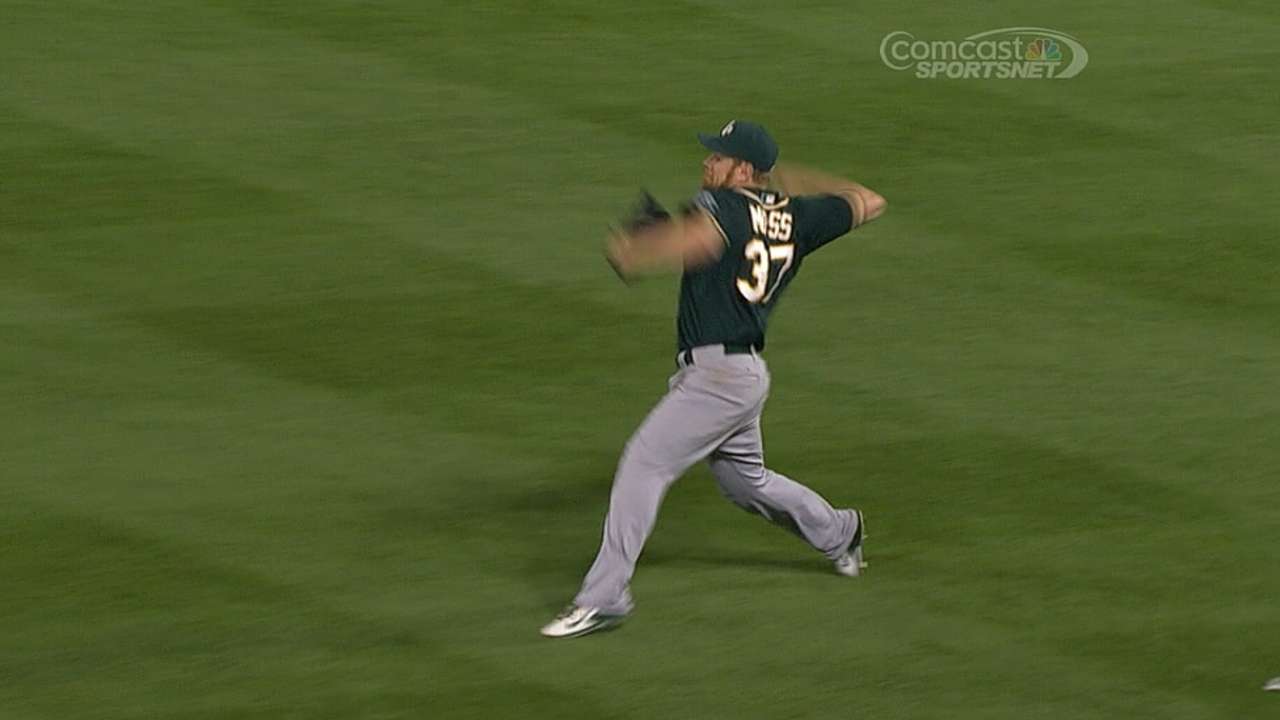 ANAHEIM -- A's right fielder Brandon Moss had his third outfield assist in five games on Tuesday night at Angel Stadium, when he threw out Albert Pujols at the plate in the sixth inning.
On Monday, Moss got the Angels' Erick Aybar at third base as he tried to advance from first on a base hit.
On Friday in Baltimore, Moss threw out Nick Markakis at the plate in the 10th inning to deny the Orioles a victory.
Moss finished Tuesday's game at first base, where he's listed on the American League All-Star ballot. He's started 29 games at first, 20 in the outfield, and six as a DH.
"We've been getting that from Brandon," manager Bob Melvin said after the A's 2-1 loss in 14 innings on Tuesday night. "[Yoenis] Cespedes' throw, you don't expect something like that. There aren't that many guys able to throw it that far on the fly."
Cespedes had followed Moss' lead with an amazing throw from the left-field corner to cut down Howie Kendrick at home in the eighth inning on Tuesday.
Earl Bloom is a contributor to MLB.com. This story was not subject to the approval of Major League Baseball or its clubs.