Melvin gives Donaldson a 'mental rest'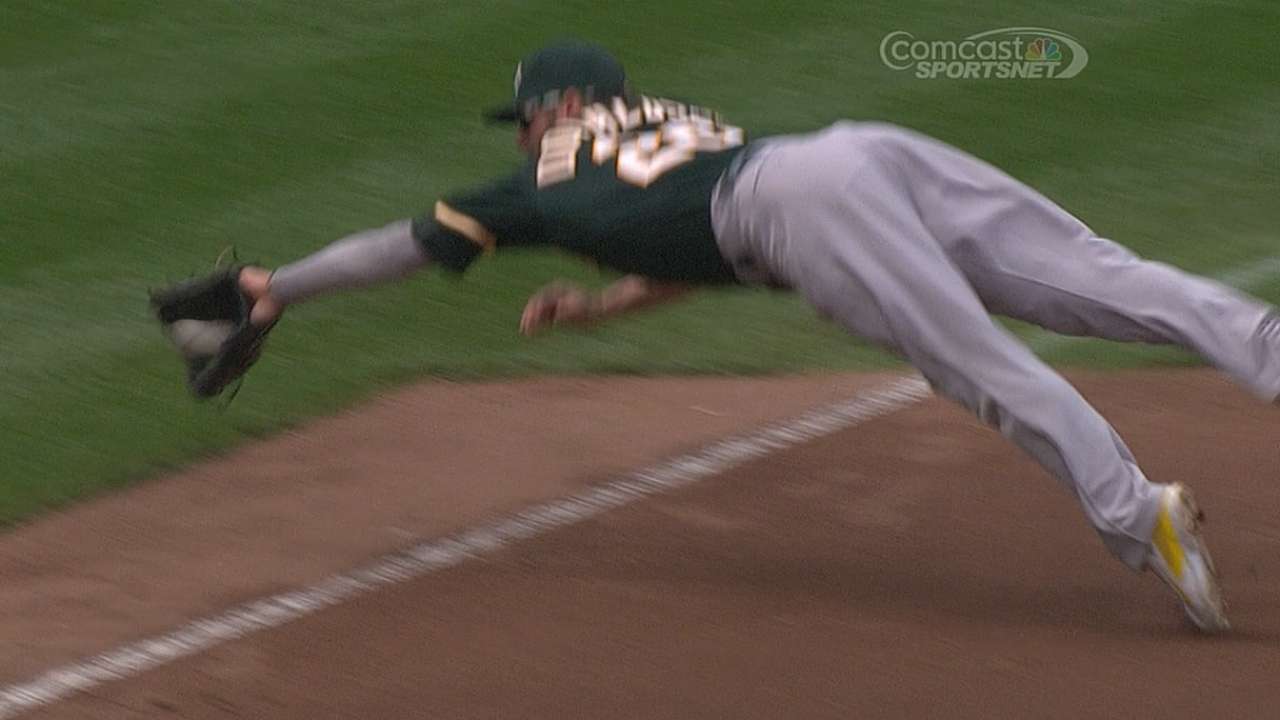 ANAHEIM -- Struggling third baseman Josh Donaldson was not in the A's lineup Wednesday -- just the second non-start of the season for the American League's leading All-Star vote-getter at his position.
"I didn't go and ask for a day, but I'll take one for sure," said Donaldson, who's hitless in his past 21 at-bats, and made four throwing errors the past two games. "But, I'll be back in there tomorrow."
Reminded Thursday is an off-day, Donaldson said: "It's a bonus. Two days off."
Alberto Callaspo started at third base.
"Over the course of the season, you're going to get a couple days off," manager Bob Melvin said. "With the day off tomorrow [before the A's play the Yankees in Oakland over the weekend], it made sense today."
Melvin called it "mental rest" for Donaldson, and said he would be available off the bench if needed against the Angels.
Asked if the weekend of confrontations with the Orioles' Manny Machado might have contributed to Donaldson's slump, Melvin said: "I don't think so. He's a pretty strong-minded guy. He's just having a tough time of it right now."
Earl Bloom is a contributor to MLB.com. This story was not subject to the approval of Major League Baseball or its clubs.