Ankle feeling better, Sogard returns to action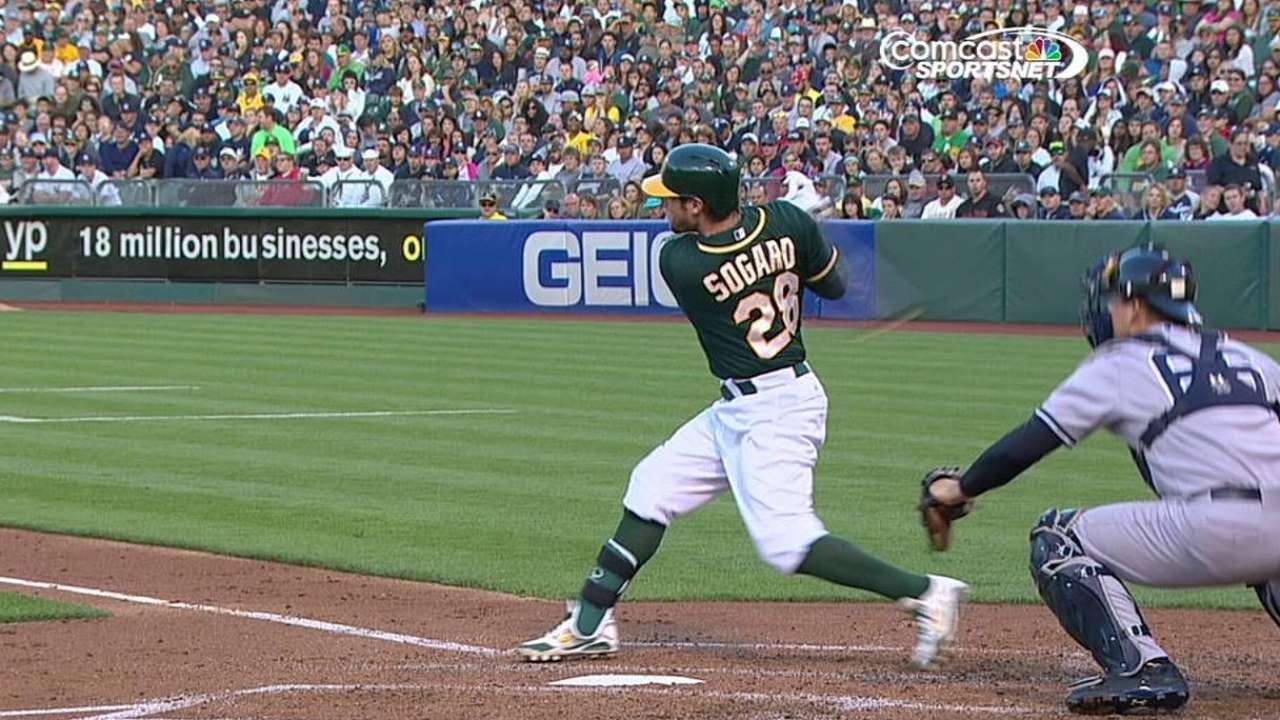 OAKLAND -- Eric Sogard was back in the A's lineup Saturday against Yankees right-hander Hiroki Kuroda after taking two days off to nurse a sore right ankle, and he went 1-for-3 with a two-run single and threw a runner out at the plate in Oakland's 5-1 victory.
After fouling a ball off the ankle on Monday in Anaheim, Sogard played through pain on Wednesday. But the A's were off on Thursday, and recent callup Andy Parrino started at second base on Friday, giving Sogard sufficient time to heal.
"That third game in Anaheim there, I was probably about 60 percent and I was out there kind of limping around playing," Sogard said. "But now I'm probably back up to 85 percent, so it's feeling much better."
Sogard said he could have played Friday against the Yankees, but manager Bob Melvin went with Parrino after Nick Punto was a late scratch, hoping to get Sogard as close to 100 percent as possible.
The left-handed hitter raised his batting average to .200 on Saturday, contributing to an A's offense that had just two hits the night before.
"Anything to kind of spark the club when we need it, especially when some of our main guys that have carried us all year are struggling," Sogard said.
Parrino started Saturday at shortstop, his most natural position.
Aaron Leibowitz is an associate reporter for MLB.com. This story was not subject to the approval of Major League Baseball or its clubs.