Melvin: Reddick 'feels great' during rehab stint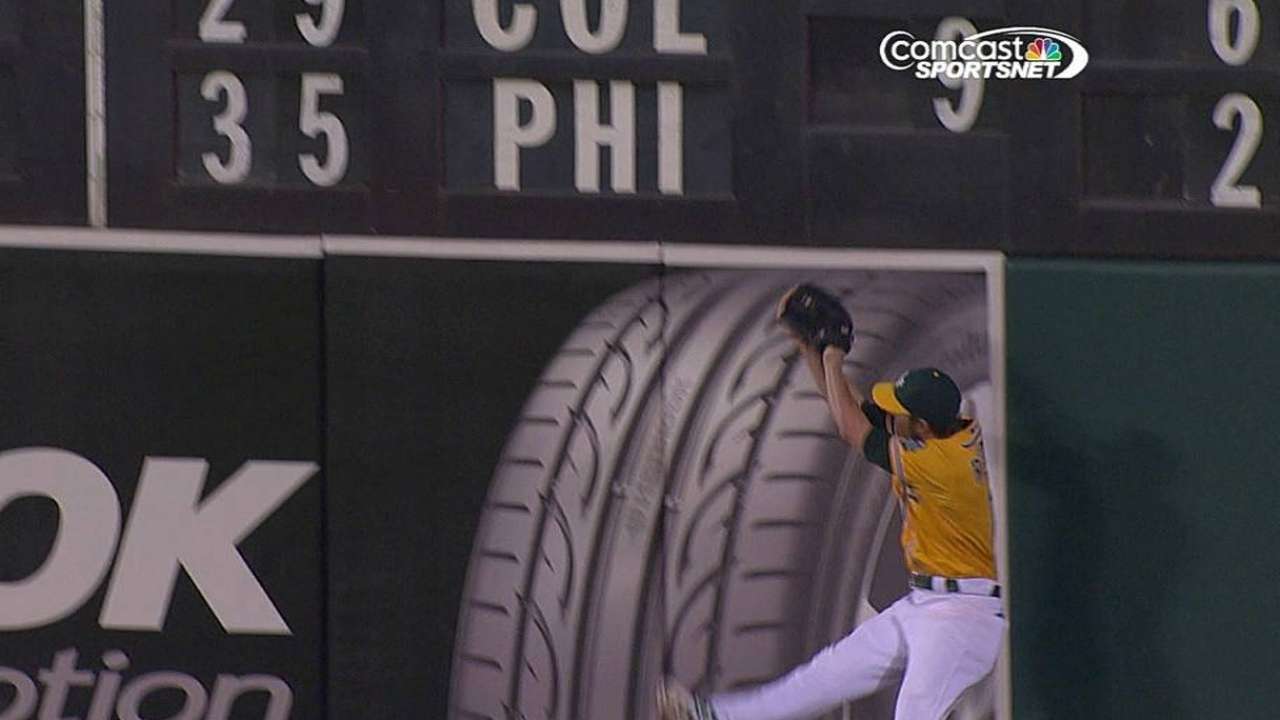 OAKLAND -- The A's plan all along was to bring back Josh Reddick when he felt good at the plate.
After two rehab games with Triple-A Sacramento, Oakland's rehabbing outfielder "said he feels great," said manager Bob Melvin, who spoke to Reddick by phone Friday.
On the mend from a hyperextended right knee, Reddick was 1-for-3 in each of his starts, and he's expected to play in at least two more games with the River Cats while the A's calculate a corresponding move upon his return.
That time is likely to come Tuesday in New York, where the A's begin a two-game set with the Mets for the start of an eight-game, 10-day road trip.
It was Stephen Vogt who was promoted when Reddick was placed on the disabled list, but he's been swinging the bat too well -- he's hitting .341 through 14 games -- to go back down.
Kyle Blanks is also hitting above .300. Eric Sogard, meanwhile, is batting just .199, and he does have an option remaining, which could persuade the A's to send him to Triple-A and give Alberto Callaspo more starts at second base.
Jane Lee is a reporter for MLB.com. This story was not subject to the approval of Major League Baseball or its clubs.