After early hiccups, bullpen rounding into form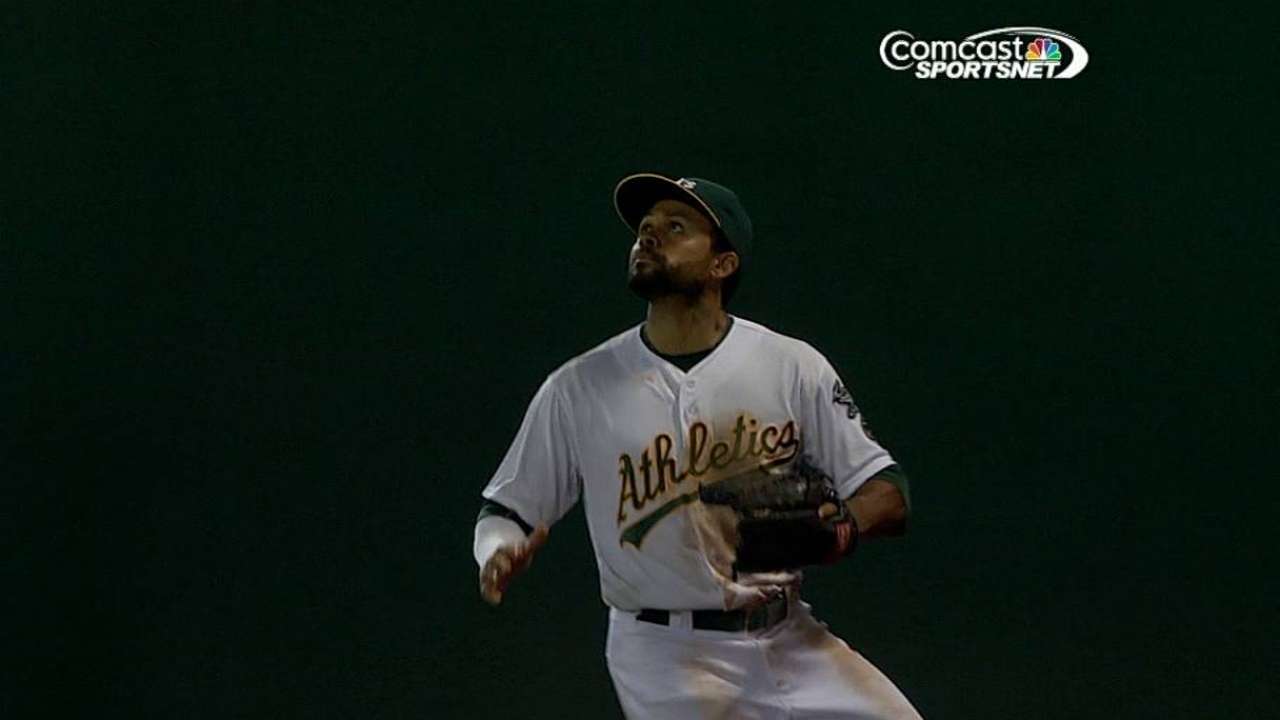 OAKLAND -- After drawing too much attention for all the wrong reasons in the early going of the season, the A's relievers are making headlines for the right ones.
Sean Doolittle has quickly transformed into a lights-out closer with a silly strikeout-to-walk ratio. Luke Gregerson has been untouchable in the eighth inning. Dan Otero has become the go-to guy in the seventh, with a knack for filling any other role when asked, too -- like closing, as he did Thursday with Doolittle unavailable.
The A's bullpen, it seems, is finally rounding into form after one too many hiccups -- just not in a way they ever envisioned.
Jim Johnson was supposed to close games. Now he doesn't so much as have a defined role. Then there's Ryan Cook, who has battled with consistency when not battling injuries.
"He's a guy we'd like to be able to add into that mix again," said manager Bob Melvin. "Jim Johnson, too. Cookie just hasn't been as consistent. Right now, he's just having a little trouble throwing strikes consistently, but another guy we expect to have in that mix. We thought all along we'd be able to mix and match some and give guys some rest, but to this point, we're basically using the same guys.
"In a perfect world, it's 7-8-9, with Otero seven, Gregerson eight and Doolittle nine, with [Fernando] Abad mixed in there for the lefties. Now, we've been in a lot of games here where we're not going to have everyone available, but in a perfect world where everyone's rested, that's what we're looking at."
Doolittle, flashing an absurd 48:1 strikeout-to-walk ratio, has not allowed a run over his last 20 outings, Gregerson his last 12. Eighteen of Otero's last 21 outings have been scoreless, and the righty has already racked up 44 innings -- second most among Major League relievers.
"He's been unbelievable," said Melvin. "The most versatile guy we have down there. He's economical in his pitches, he's durable, and whoever is not available on a particular day, he can fill that role."
Jane Lee is a reporter for MLB.com. This story was not subject to the approval of Major League Baseball or its clubs.