Looking for ASG votes, Crisp ignites offense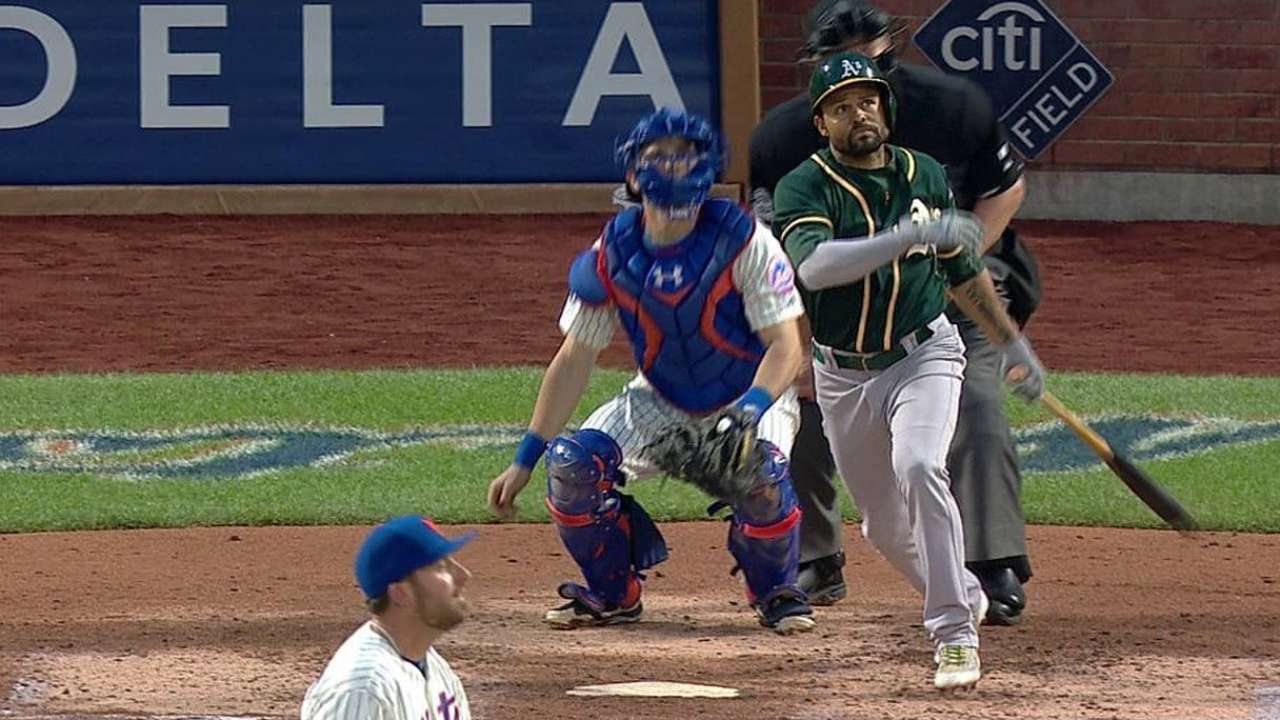 NEW YORK -- Coco Crisp has often been dubbed the MVP of this A's club in recent years, but he's never been an All-Star. Chances of that happening this year seem slim again, but that hasn't stopped him from posting All-Star-type numbers.
Crisp, who ranked 11th among American League outfielders in the latest round of All-Star voting released Sunday, collected three more hits, including a home run, in an 8-5 A's win at Citi Field on Wednesday to boost his season average to .290 and on-base percentage to .381.
In just his last 22 games, the veteran outfielder is 29-for-76 (.382) with 19 runs, three homers and 13 RBIs. The A's are 14-8 over that span.
"Coco's our igniter," said manager Bob Melvin. "Usually when we're playing well he's playing well. He's seeing the ball well. His average has crept up."
There's still time to get him to the Midsummer Classic.
Fans can cast their votes for starters at MLB.com -- online or on a mobile device -- using the 2014 All-Star Game MLB.com Ballot Sponsored by Experian until Thursday, July 3, at 8:59 p.m. PT. The 2014 All-Star Game will be played at Target Field on Tuesday, July 15 on FOX.
Jane Lee is a reporter for MLB.com. This story was not subject to the approval of Major League Baseball or its clubs.