Reddick to rest for week after MRI comes back clean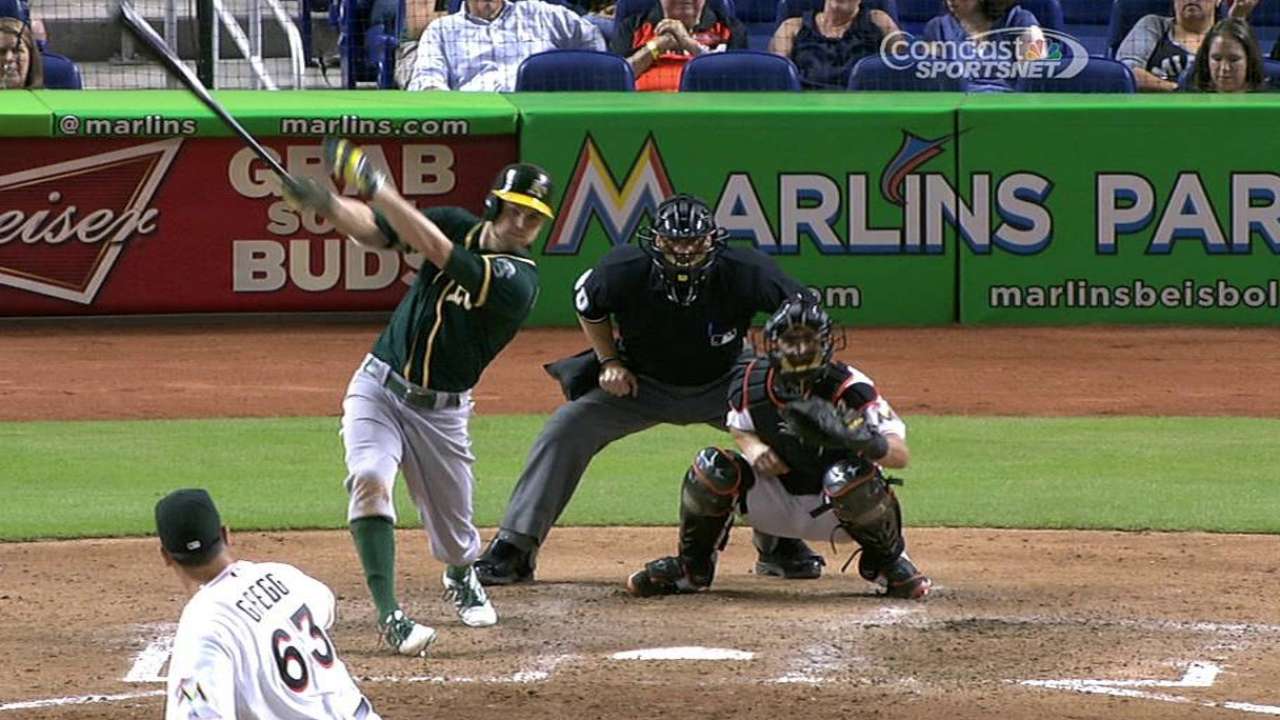 DETROIT -- Though A's outfielder Josh Reddick was concerned about his latest right knee injury being more serious than the last, an MRI has revealed otherwise.
"Nothing in there any worse than before, structurally," manager Bob Melvin said Monday in Detroit.
Reddick, who exited Saturday's game in Miami after aggravating the knee, returned to the Bay Area the next evening to go over his MRI with team doctors. Now he can breathe a sigh of relief and embark on a similar rehab process as he did at the start of the month. That one lasted three weeks.
"It is a relief," said Melvin, "because after a second time and him having to pull himself out of the game, it was, at the time, a bit worrisome. And I'm glad we got better news."
On doctor's orders, Reddick will rest for about a week before resuming any baseball activities. The A's have plenty of options in right field in the meantime. Brandon Moss made the start there Monday in the opener vs. the Tigers at Comerica Park, while a banged-up Stephen Vogt manned first base. He, too, of course can play the position, and Craig Gentry gives them a third alternative.
Jane Lee is a reporter for MLB.com. This story was not subject to the approval of Major League Baseball or its clubs.