Norris takes batting practice, nearing return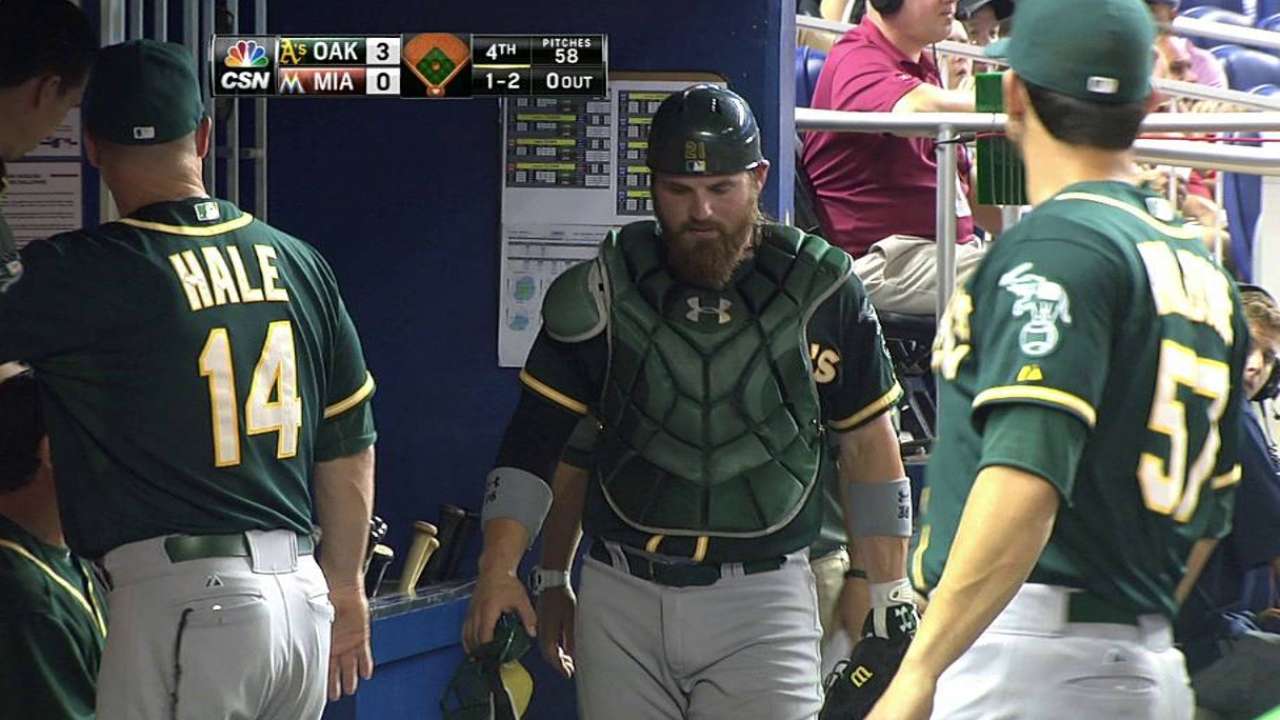 DETROIT -- Derek Norris was not in the A's lineup for a fourth straight game Tuesday, but the A's catcher had at least improved to the point where he was considered potentially available off the bench.
Barring any setbacks, Norris will be back behind the plate Wednesday.
On Tuesday, Norris took batting practice on the field for the first time since Friday, when lower back soreness forced him out of a game in Miami. He also caught lefty Tommy Milone's bullpen session Tuesday afternoon.
Stephen Vogt caught southpaw Brad Mills on Tuesday, while John Jaso served as designated hitter.
Jane Lee is a reporter for MLB.com. This story was not subject to the approval of Major League Baseball or its clubs.