A's shuffle lineup with return of Cespedes, Norris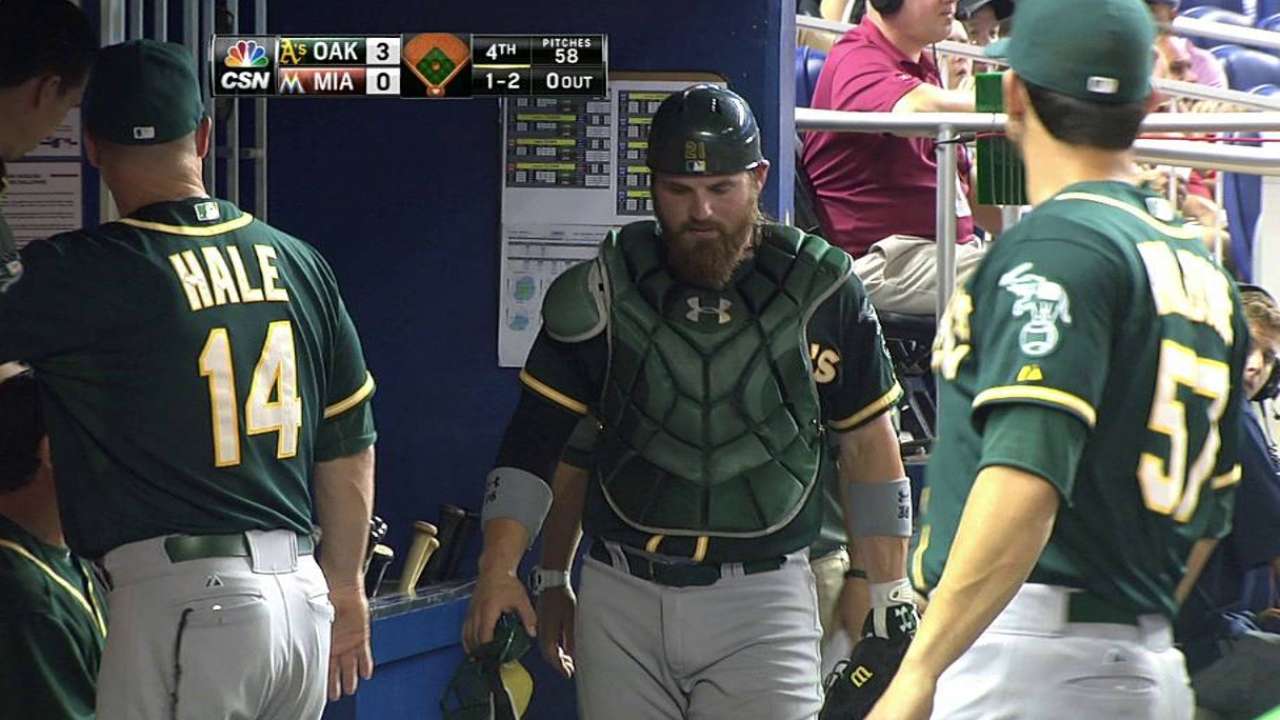 DETROIT -- As promised, A's manager Bob Melvin trotted out a new-look lineup for Wednesday's series finale in Detroit to close out his club's fifth consecutive three-city road trip.
Josh Donaldson wasn't in the lineup for just the fourth time all season, as Melvin opted to give his third baseman some rest during this grinding schedule, but the A's did get Derek Norris and Yoenis Cespedes back.
Cespedes, coming off a left hamstring strain that kept him out of Tuesday's game, served as the designated hitter, while Stephen Vogt made his first Major League start in left field -- though he's played there plenty in the Minors. Norris, who missed four straight games with lower back soreness, started behind the plate.
Elsewhere, Nate Freiman made just his third career start against a right-hander -- one Justin Verlander, no less. But Detroit's former Cy Young Award winner has struggled against righties this season, and Freiman spent much of his time in Triple-A this year getting more experience against right-handers.
"Last year, as far as development goes for him, he had a good year at the big leagues in a limited role, which was, for the most part, against left-handed pitching," said Melvin. "So it was good that he was able to further his development this year and face everybody, and his numbers down there would suggest he hit right-handed pitching really well -- close to or as well as left-handed pitching."
Freiman, called up on Sunday, actually hit right-handers better, batting .297 against them in Sacramento, compared to .226 vs. southpaws.
Jane Lee is a reporter for MLB.com. This story was not subject to the approval of Major League Baseball or its clubs.