Melvin to lobby for A's All-Star consideration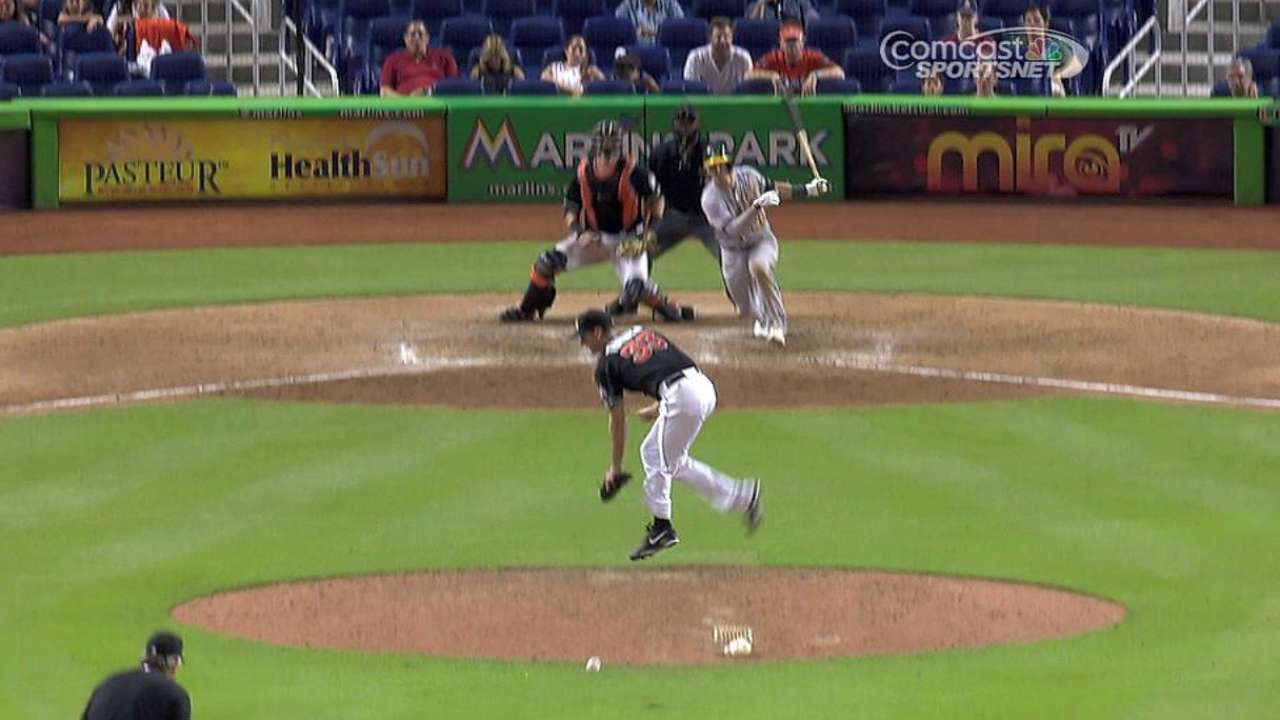 DETROIT -- All-Star voting concludes Thursday in advance of Sunday's roster announcement, and A's manager Bob Melvin plans to make a push for several of his players in between.
Melvin said Wednesday in Detroit he will make a call to American League manager John Farrell in the next several days, as most managers do ahead of decision time.
"In saying that I want to make a call," said Melvin, "I also understand how difficult it is, and he can only pick so many, too. It's not like he picks the whole team. It's a tough job. Every year, several guys get left out that deserve to be on the team."
Third baseman Josh Donaldson was perhaps the biggest snub last year, but this time he's leading his position in fan voting. The latest balloting figures also revealed Yoenis Cespedes is in line for a starting spot, with Oakland's left fielder ranking third in votes among all outfielders. Derek Norris is second among AL catchers behind the injured Matt Wieters, but only by a slim margin.
Pitcher selections are made by Farrell in conjunction with voting done by fellow managers, as well as coaches and players. A's left-handers Scott Kazmir and Sean Doolittle's numbers suggest they're more than deserving of an All-Star nod.
Melvin wasn't ready to publicly name-drop his picks, though.
"I hesitate to say because, one, I'm biased, and, two, I don't want to leave anyone out," he said. "I think there are any number of guys, both on the offensive side and the pitching side, that deserve to be on it. That's my opinion."
Fans can cast their votes for starters at MLB.com -- online or on a mobile device -- using the 2014 All-Star Game MLB.com Ballot Sponsored by Experian until Thursday at 8:59 p.m. PT. The 2014 All-Star Game will be played at Target Field on Tuesday, July 15 on FOX.
Jane Lee is a reporter for MLB.com. This story was not subject to the approval of Major League Baseball or its clubs.