Reddick, Pomeranz make progress on injury fronts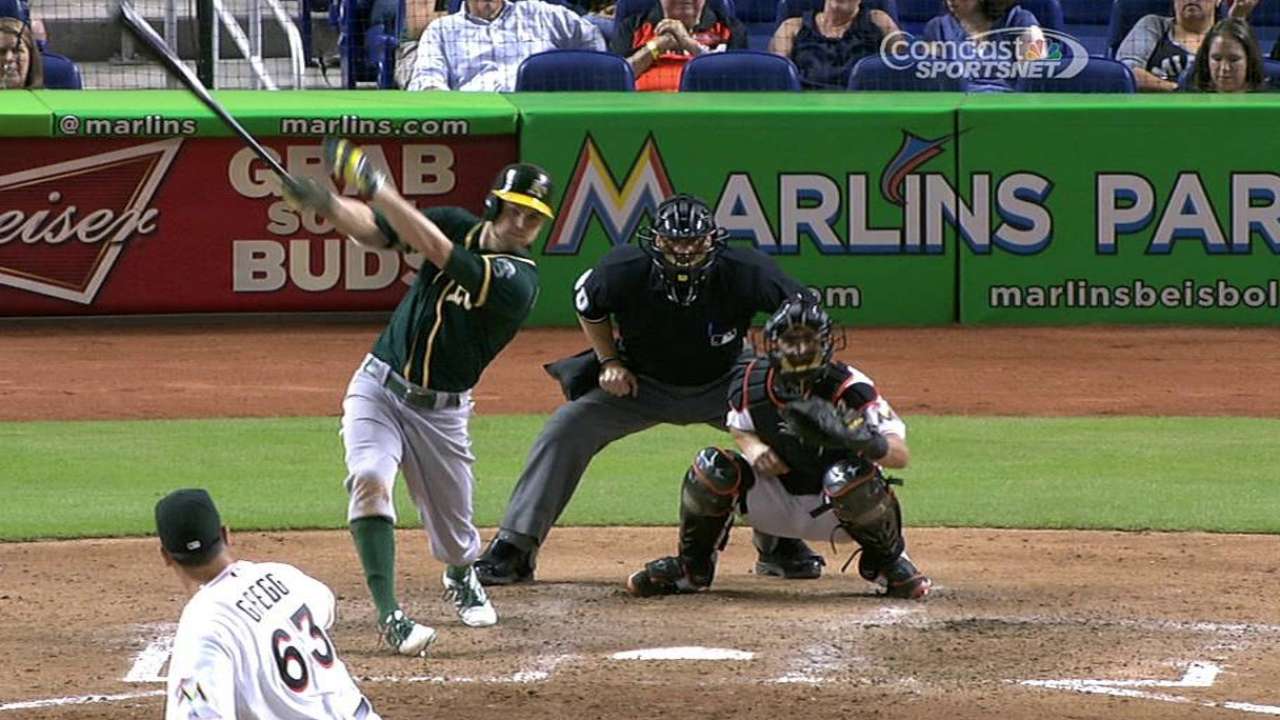 OAKLAND -- A's outfielder Josh Reddick and left-hander Drew Pomeranz both made important strides Monday in their recoveries from injury.
Reddick, who was placed on the disabled list June 29 just five days after being reinstated, participated in his first full day of baseball activities. He took on-field batting practice and shagged fly balls, a positive step in his recovery from a strained right knee.
"It's a good sign, and we'll have a better idea tomorrow once he [goes] through baseball activities," manager Bob Melvin said before Monday's game vs. the Giants.
Pomeranz, meanwhile, was scheduled to test out his right hand catching a baseball Monday for the first time since fracturing it June 16. The lefty has been keeping his arm in shape, recently throwing a 65-pitch simulated game.
"No more wide-receiver stuff where he's the quarterback," Melvin joked, referencing the fact that Pomeranz has had someone else receiving throws for him. "He actually gets to catch the ball, which is a big step for him."
Oakland's third player on the 15-day DL, Kyle Blanks, is also progressing in his rehab for a strained left calf. The first baseman has been taking batting practice in the cage, and he planned to play catch Monday.
Blanks noted that, contrary to recent reports, he has been told the calf is not torn.
"It could have been way worse, but it's something that I'm able to continue to do some baseball stuff while I'm not playing," Blanks said.
He remains unsure of a timetable for his return.
Jane Lee is a reporter for MLB.com. Aaron Leibowitz is an associate reporter for MLB.com. This story was not subject to the approval of Major League Baseball or its clubs.