With ankle improved, Moss returns as A's DH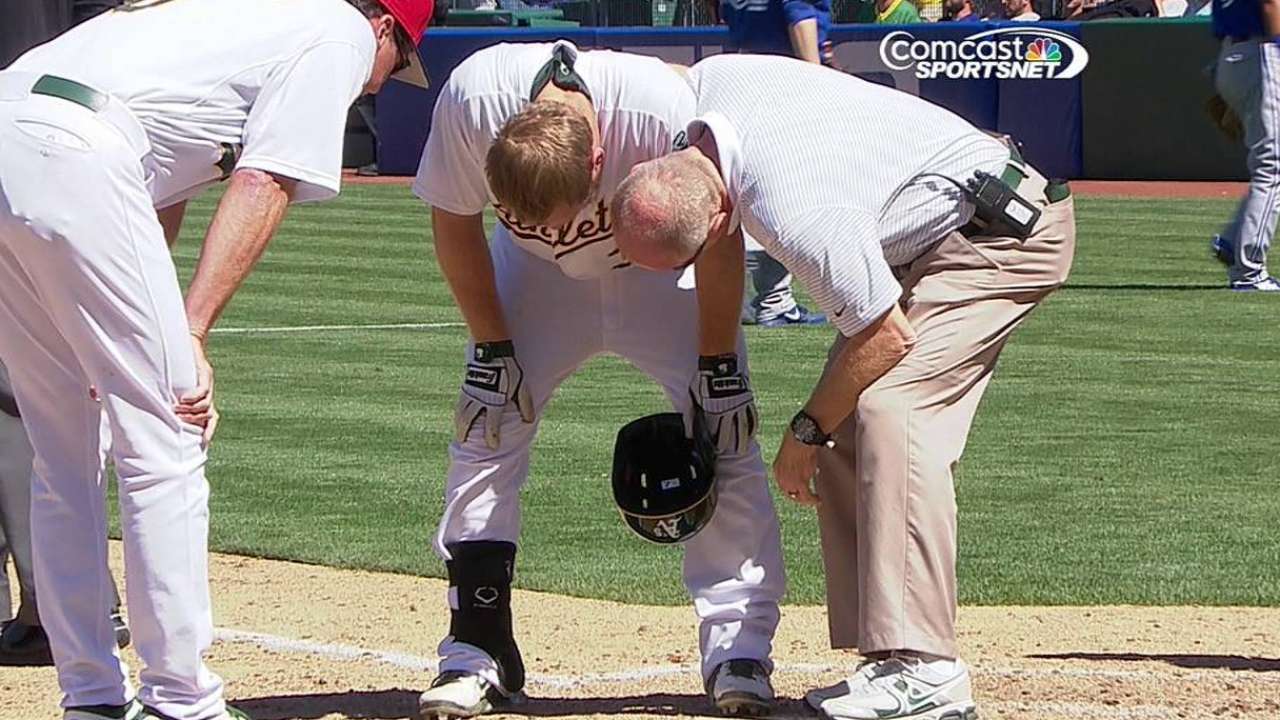 OAKLAND -- Brandon Moss returned to the A's lineup Monday as the designated hitter for the series opener against the Giants, three days after he sprained his left ankle.
Swelling in the ankle initially did not subside as Moss hoped it would, but an MRI on Sunday revealed no structural damage. Manager Bob Melvin said the lefty slugger was feeling much better Monday.
"Big-time improvements today," Melvin said before the game. "We'll limit him to the DH role today, even though I'm sure he wants to get out on the field."
Moss rolled the ankle over during Friday's game against Toronto while trying to get out of the batter's box on a ground ball.
Stephen Vogt's versatility continued to come in handy in Moss' defensive absence -- he recently has seen regular time in right field, and Monday he got his third career start at first base.
Jane Lee is a reporter for MLB.com. Aaron Leibowitz is an associate reporter for MLB.com. This story was not subject to the approval of Major League Baseball or its clubs.