Hammel arrives, slated to start Wednesday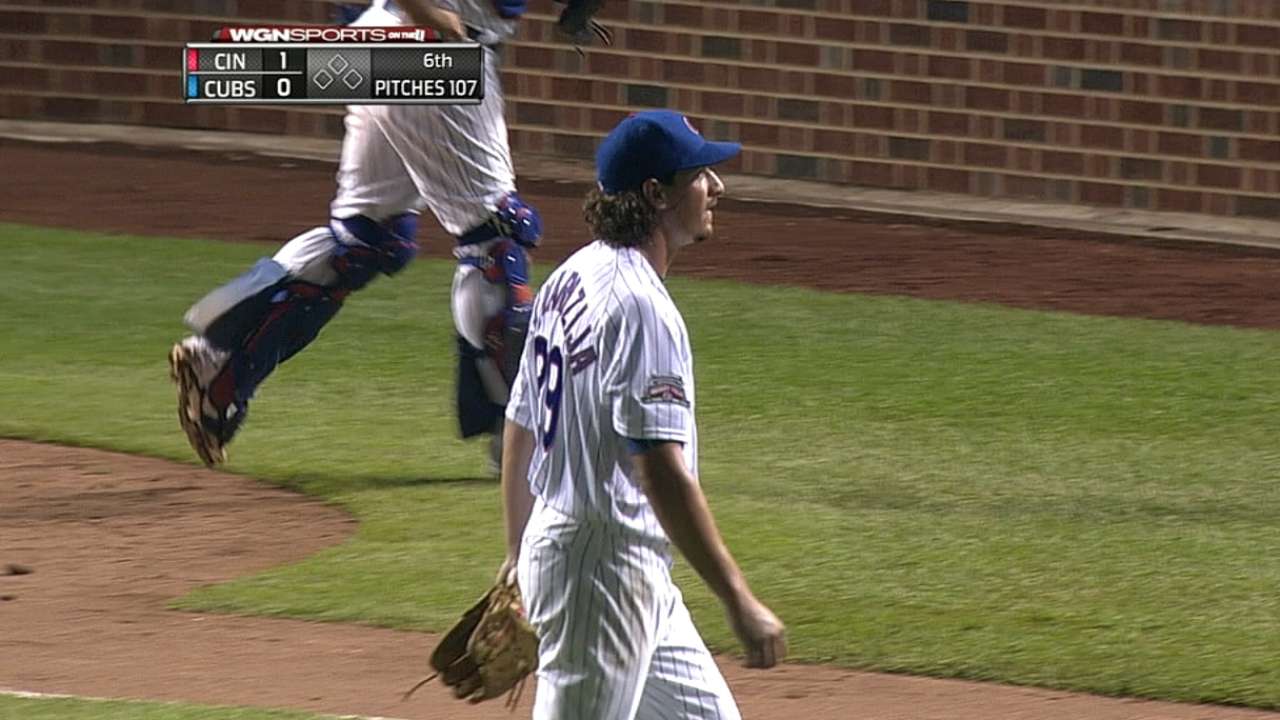 OAKLAND -- Jason Hammel spent much of his six-hour flight to the Bay Area on Sunday evening watching buddy Jeff Samardzija celebrate his first start in green and gold with a series-sweeping win over the Blue Jays.
"As soon as he came out of the game, I told him, 'Nice job, Shark,'" said Hammel, addressing media at the Coliseum for the first time Monday. "I want to follow in the same suit."
His time comes Wednesday against a familiar opponent in the Giants, whom he faced plenty during a three-year tour in Colorado, which preceded stints in Baltimore and, more recently, Chicago.
The Cubs parted ways with both Hammel and Samardzija in a blockbuster deal that netted them Oakland's top prospect, Addison Russell, along with another first-round pick, Billy McKinney, and right-hander Dan Straily.
Hammel was officially added to the A's roster Monday in place of lefty Brad Mills, who was designated for assignment.
"It's fun to get thrown right in the middle of the fire here with the Battle of the Bay," said Hammel, 8-5 with a 2.98 ERA in 17 starts for Chicago. "I've got a lot riding here in my first appearance, so I better make it good."
He and Samardzija had long known they were on the trading block, but to end up on the same team -- the one with baseball's best record, no less -- well, that was a shock.
"It's something that doesn't come around too often," said Hammel. "This is a good group of guys, I can see that already.
"I can see why it's easy to win for them here. I just want to bring what I can to the table and not screw up. I think, overall, this is a great move for me."
"Another very talented pitcher that we're lucky enough to have," said manager Bob Melvin. "To be able to get two of those guys, let alone one of them, is an awfully nice luxury. We're looking forward to him pitching Wednesday."
Jane Lee is a reporter for MLB.com. Aaron Leibowitz is an associate reporter for MLB.com. This story was not subject to the approval of Major League Baseball or its clubs.