'Tough-minded' Vogt showing off strong bat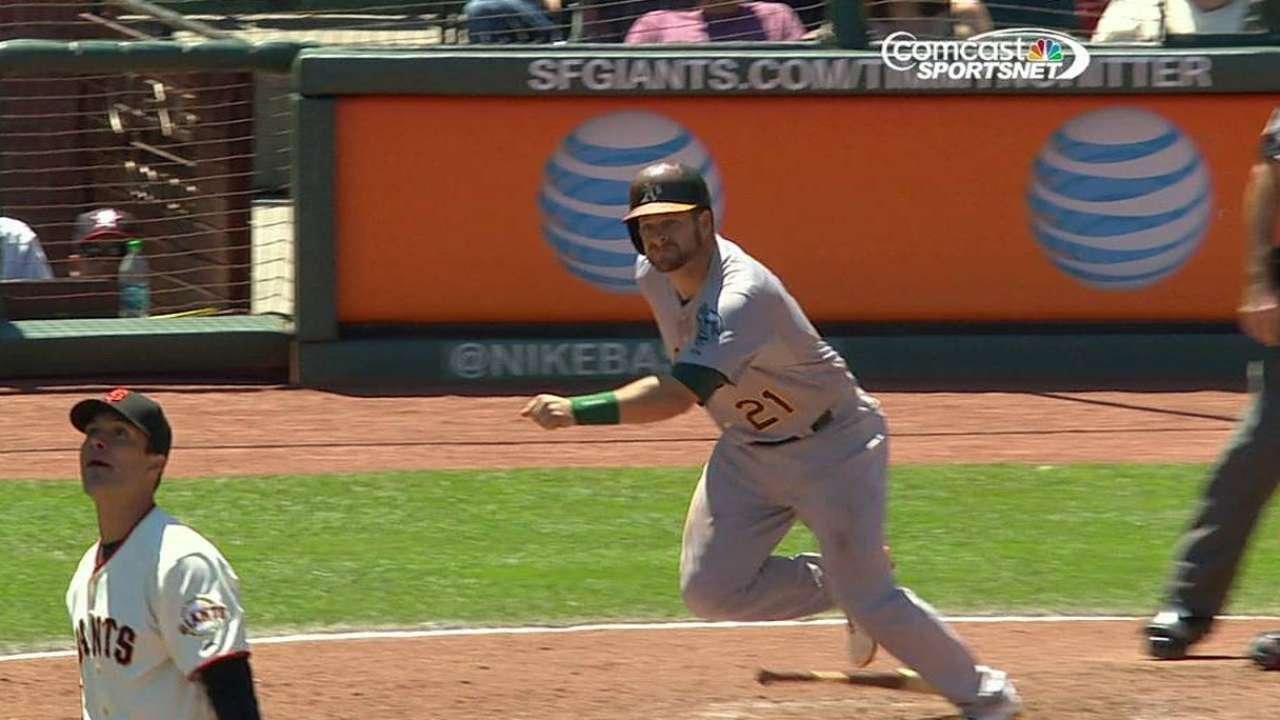 SAN FRANCISCO -- No matter where he's playing in the field, Stephen Vogt just keeps hitting.
Since his June 1 promotion, the A's Vogt has manned four positions, while maintaining a .367 average and .925 OPS (on-base plus slugging percentage) over 31 games -- including a .400 average against right-handers.
On Thursday he made his third consecutive start at first base, following three straight days in right field. He caught the day before that.
"It shows you that he's a pretty tough-minded guy," said manager Bob Melvin. "It's one thing to say, 'Hey, I'm a pretty versatile guy, you can move me around.' But to do it at the big league level and move to different positions on a day-to-day basis, and when you're just getting here, too, shows you a little bit about his tenacity.
"He's a very tough kid who always expects to succeed, and there's nothing you can throw at him that you feel like you're asking too much of him."
Vogt extended his career-high hitting streak to 10 games Thursday by going 2-for-5 with three RBIs. He's batting .457 with five multi-hit games during the streak.
"His bat stays in the zone for a while," said Melvin. "He's not afraid to stick his nose in there. He's quick, where he can react to pitches inside, and has really come a long way with being able to hit some offspeed pitches. Earlier, I think he was more thought of as a fastball hitter, where now he's letting the ball travel some and is doing some damage with breaking balls, too."
Jane Lee is a reporter for MLB.com. This story was not subject to the approval of Major League Baseball or its clubs.