Day off comes at good time for banged-up Crisp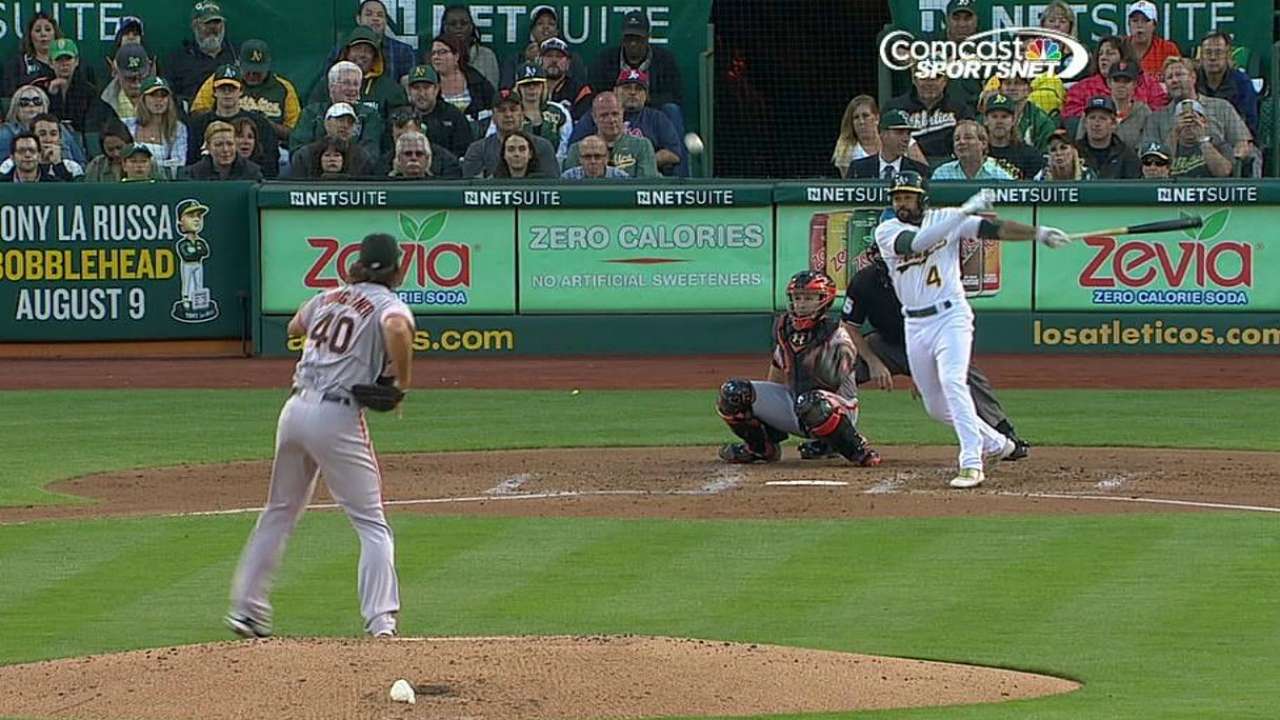 SAN FRANCISCO -- Coco Crisp was out of the A's lineup for Thursday's finale in San Francisco after slightly twisting an ankle in Wednesday's loss.
Manager Bob Melvin said he was probably going to give the veteran the day off anyway. Crisp has had a lot of those in the first half of the season, starting just 60 of the club's 92 games as a result of various injuries and completing only 49 of them.
"As hard as he plays, as I've said often, we're going to be careful with him," Melvin said before Thursday's game. "This off-day was probably there either way, but when you see him get banged up like he did yesterday, I'm thinking in my head before the game's even over that today's probably going to be a day to give him off."
Crisp was extended through the 2016 season in the winter -- but only after the A's gave up former top outfield prospect Michael Choice to acquire Craig Gentry from the Rangers.
Gentry, who entered the day batting .400 over his previous five games, made his 26th start in center field in Crisp's stead Thursday.
"That's the reason you give up a Michael Choice, to get a guy like him that can do that," Melvin said. "He's a very good in-game player, too, even when he doesn't start, but it's easy when Coco gets a day off to throw him out in center field. You know you're going to get a guy that's going to make the pitcher work, and he's going to play center field as well as anybody in the league."
Jane Lee is a reporter for MLB.com. This story was not subject to the approval of Major League Baseball or its clubs.