Crisp out of lineup with sore neck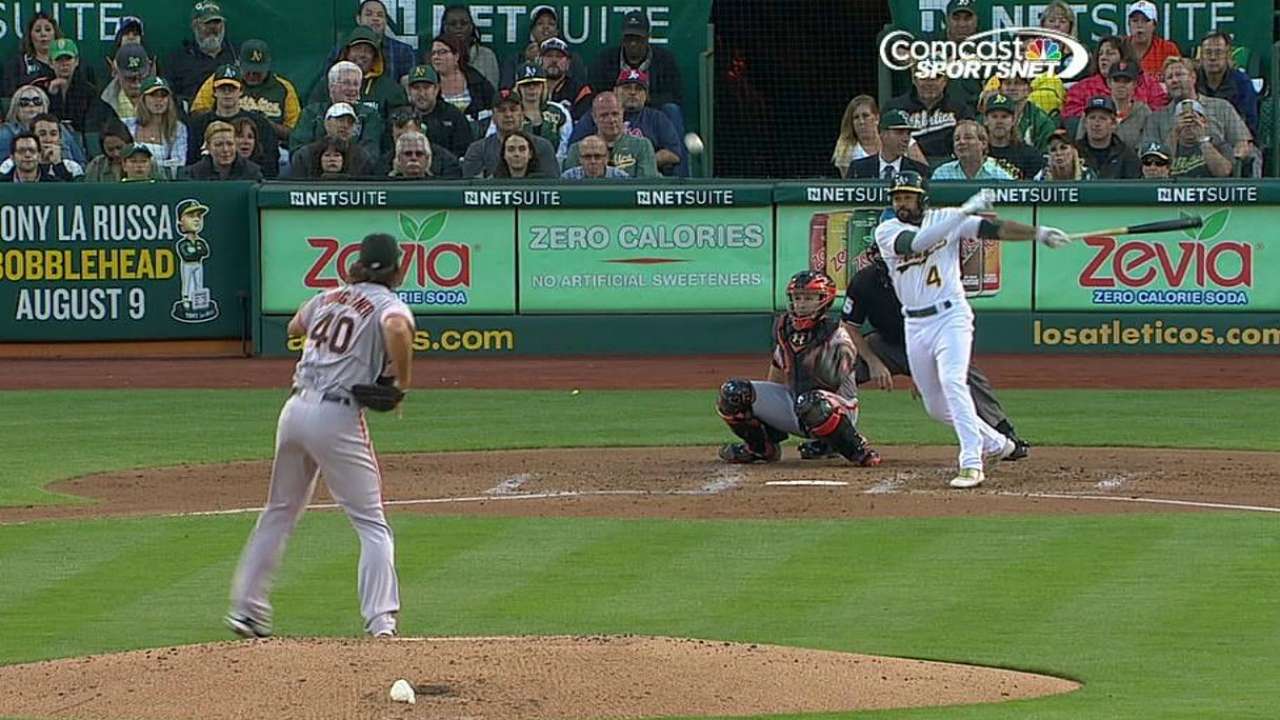 SEATTLE -- Banged up center fielder Coco Crisp was out of the lineup Friday because of neck pain after he missed Thursday's game with a sore ankle.
"He's struggling a little bit with the neck again. We'll see how he responds here. It's literally a day-to-day proposition with him right now," Oakland manager Bob Melvin said. "It popped up yesterday and then it's still bothering him again today some. A little better today though."
With the All-Star break looming, will Crisp sit out the weekend?
"We'll see," Melvin said. "He's been such a great in-game option for us at times when he hasn't started. He's been able to come in and impact the game whether it's with his legs, bat. He's an igniter for us. We'll sees how it goes. If that's something I need to do I will, but I'm not saying that's something we're necessarily looking at."
Crisp, 34, entered Friday with a .291/.387/.449 slash line, seven home runs and 31 RBIs. Melvin didn't rule out the possibility of Crisp coming off the bench Friday.
"I think it depends on how he comes some through treatment," he said.
Catcher/designated hitter John Jaso, who began Friday hitting .274 with a .354 on-base percentage, was in the leadoff spot for the second day in a row.
"He takes some pitches, he gets on base, he's pretty unique in what he does," Melvin said. "Whenever Coco's not in there leading off against right-handed pitching, he's always the next guy that I lean on. He's done a great job for us.
"He knows how to play that role whether he is catching or DH'ing," Melvin added. "He's really been a nice fit for us here after the past couple years."
Adam Lewis is an associate reporter for MLB.com. This story was not subject to the approval of Major League Baseball or its clubs.