Callaspo exits game with hamstring strain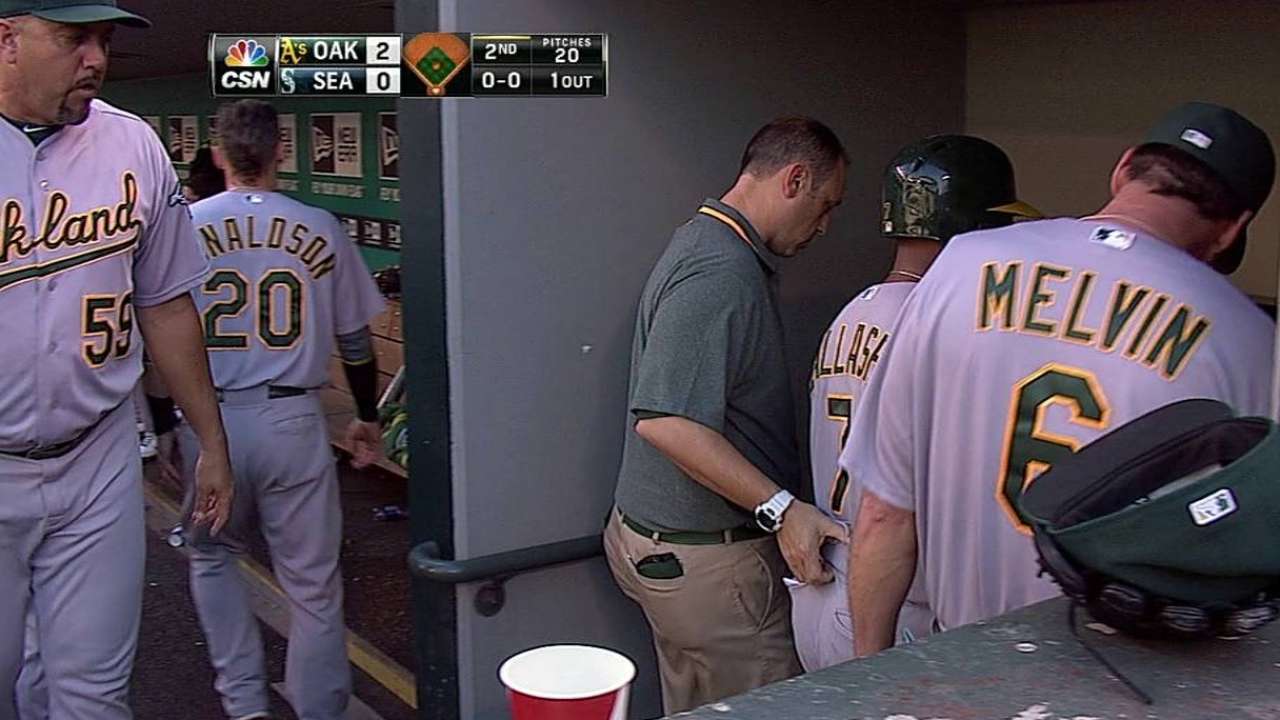 SEATTLE -- Alberto Callaspo strained his right hamstring trying to beat out a ground ball in the second inning of the Athletics' series opener against the Mariners at Safeco Field.
Callaspo said the injury wasn't bad, but it will likely keep him out of the lineup leading up the All-Star break.
"[It might take] like a week to get ready," he said. "I'll be back soon."
With Oakland leading 2-0, Callaspo led off the second by hitting a chopper to Mariners shortstop Brad Miller, who fielded and made an off-balance throw to nab Callaspo at first.
While running down the line, Callaspo grabbed his hamstring. He followed by walking slowly back to the dugout. The next half-inning, he was replaced at first base by Nate Freiman.
Adam Lewis is an associate reporter for MLB.com. This story was not subject to the approval of Major League Baseball or its clubs.