Punto, Melvin ejected after arguing final out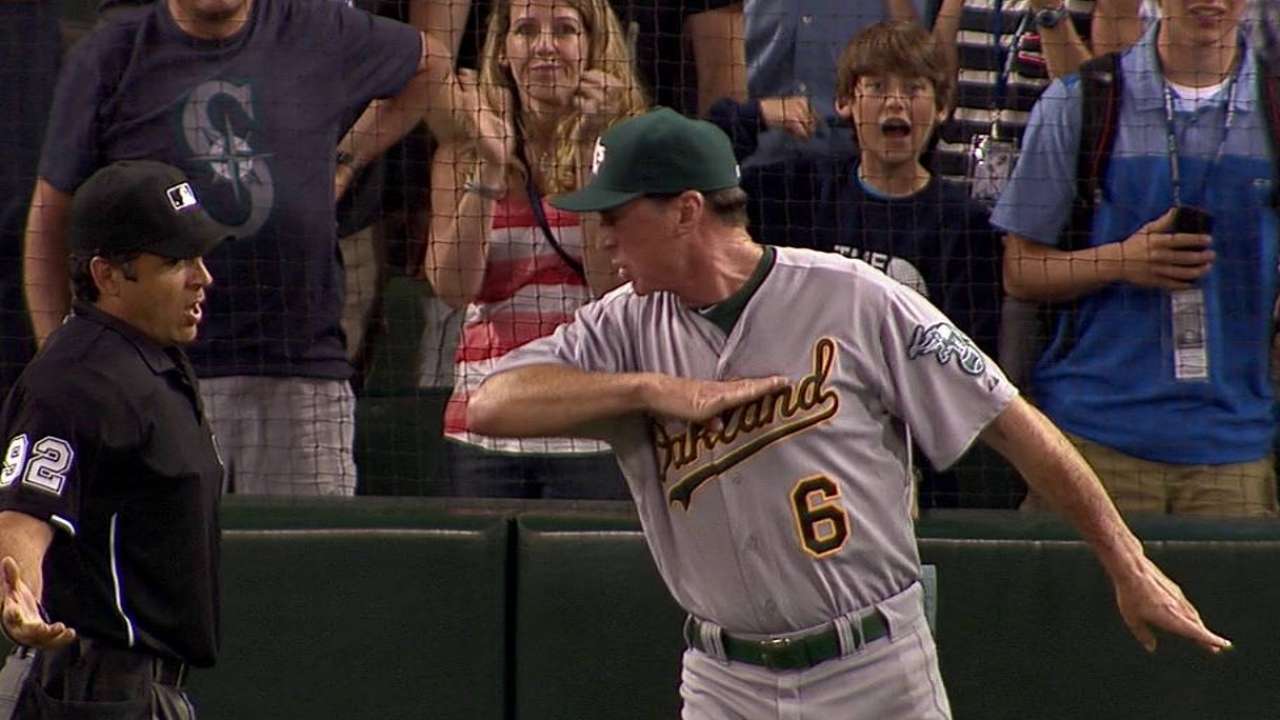 SEATTLE -- Like most closers, Mariners right-hander Fernando Rodney is a bit quirky.
So when he struck out Athletics second baseman Nick Punto on a borderline 3-2 pitch to end Friday night' game, his response was fitting, if not totally accurate.
"All my pitches are strikes," Rodney said after the Mariners took the series opener, 3-2.
After getting called out, Punto slammed his helmet to the ground, began arguing and was ejected by home plate umpire James Hoye. Oakland manager Bob Melvin was ejected by Hoye shortly after.
"Just look at it," Melvin said of the last strike. "Tough way to end a game."
As the beneficiary of the call, mariners catcher Mike Zunino was more diplomatic.
"I thought it was in the upper, inner quadrant," Zunino said. "He threw a good two-seam right there. We were trying to go in there and he made a good pitch."
Adam Lewis is an associate reporter for MLB.com. This story was not subject to the approval of Major League Baseball or its clubs.