Positive signs for Sogard in rare start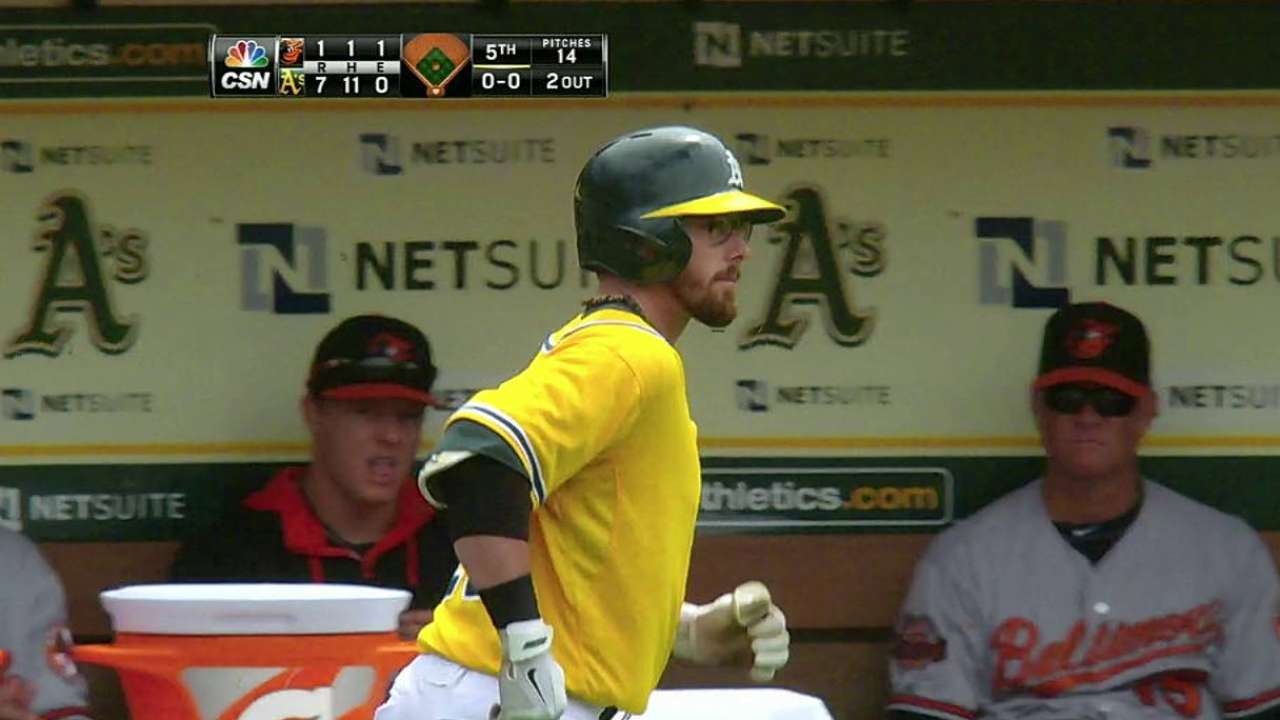 OAKLAND -- A slumping Eric Sogard has seen diminished playing time in recent weeks, but he was in the lineup Sunday for the first time this series with a chance to reverse these fortunes.
"Hopefully this is a game where he can springboard himself to get a little more confidence at the plate and get some more at-bats," manager Bob Melvin said before the A's 10-2 win, "because he hasn't gotten too many recently."
It was just his fourth start in the club's last 23 games, and Sogard rewarded Melvin's decision with a pair of hits on Sunday to raise his average to .194 after collecting just four in his previous 35 at-bats.
It's been at or below the Mendoza line for much of the year, and while Sogard's always been known more for his glove than his bat --he committed his first error of the season Sunday -- he did exit the 2013 season with a respectable .266 average to go along with a .322 on-base percentage.
"He's been a guy that has contributed for us, and when he gets hot, he gets really hot," said Melvin. "He can put together some 15-for-30 streaks, and his defense is always there.
"It's difficult when you're not playing all the time, but he understands, he's always prepared, always ready on the bench, and he always wants the opportunity. He's a very easy player to deal with."
Jane Lee is a reporter for MLB.com. This story was not subject to the approval of Major League Baseball or its clubs.