Donaldson wins A's Heart and Hustle Award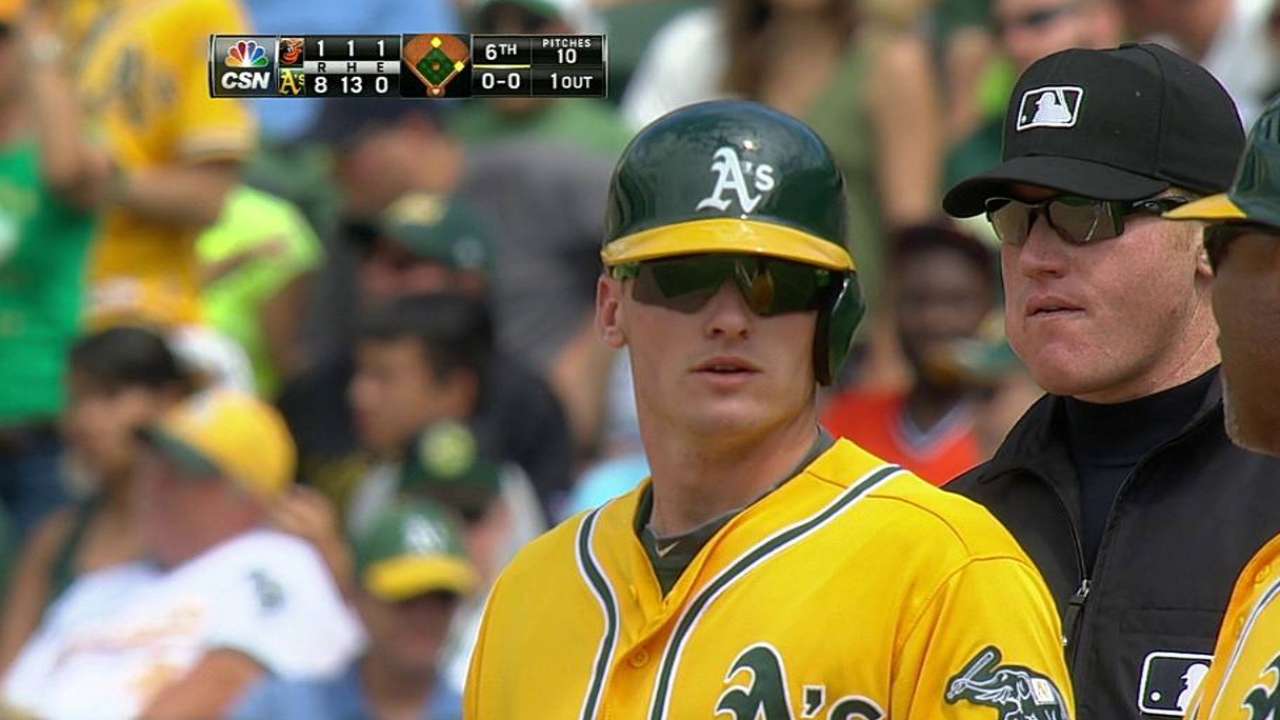 OAKLAND -- Josh Donaldson may now be an All-Star, but that does not mean the third baseman's determination has waned. On Tuesday, he was recognized for his more intangible qualities, receiving the A's Heart and Hustle Award for a second consecutive year.
The award, voted on by the Major League Baseball Players Alumni Association, honors players who "demonstrate a passion for the game of baseball and best embody the values, spirit and tradition of the game."
Donaldson forged an arduous and untraditional path to the big leagues, and now that he's more established, his work ethic remains the same.
"That award probably is tailor made for him," said A's manager Bob Melvin. "He does play with a lot of heart, he's dirty all the time, hard-nose player. Congratulations to him for that -- not a surprise that he won it for a second year in a row."
"I just try to grind every day," Donaldson said. "Baseball is a long season. You can only control a few things in the game, and I feel like that's one of them."
Donaldson entered Tuesday's series opener against the Astros with 21 home runs and a team-leading 70 RBIs, but he's taken his share of lumps. It's during the lows that his mental fortitude becomes essential.
"When you're going through those lulls," Donaldson said, "it makes it more difficult with the frustration that builds. But whenever you can move past that frustration, you normally end up starting to roll again."
One player from each MLB team receives the award, and a final winner is announced after the season.
Jane Lee is a reporter for MLB.com. Aaron Leibowitz is an associate reporter for MLB.com. This story was not subject to the approval of Major League Baseball or its clubs.