A's dish out root beer floats for charity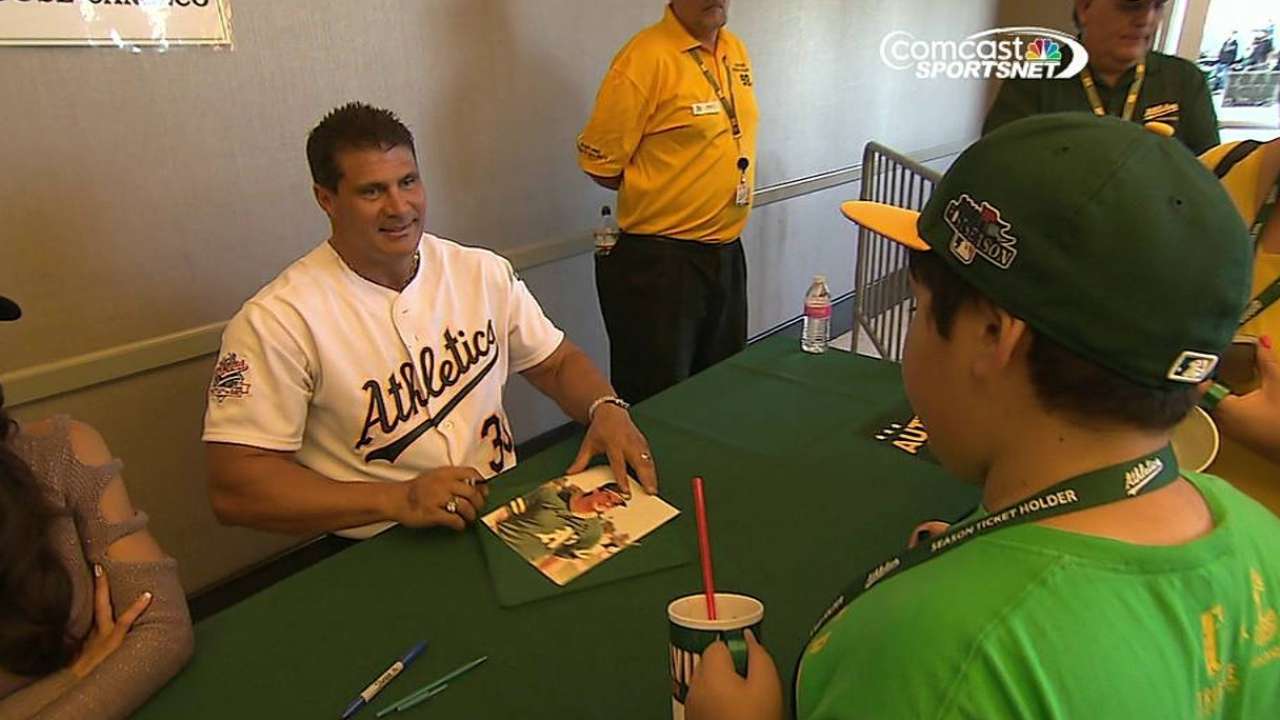 OAKLAND -- The A's hosted their 15th annual Root Beer Float Day on Wednesday before their game against the Astros, and there were plenty of floats to go around -- that is, if you could wriggle your way through the massive crowds inside the Coliseum's Eastside Club.
Wednesday's event raised $29,189 for the Juvenile Diabetes Research Foundation, pushing the 15-year total to over $414,000.
Among the servers were manager Bob Melvin and 12 other A's players and coaches, including Sonny Gray, Scott Kazmir, Jeff Samardzija and Stephen Vogt. Former A's stars Jose Canseco and David Justice were also on hand, with Canseco drawing more attention than anyone.
The day is especially important to Melvin, whose daughter, Alexi, has Type 1 diabetes.
"It means a lot to me," Melvin said. "The support everybody's given for us is terrific, and then when you see guys like Jose Canseco and David Justice and guys like that, that means a lot. It really does."
Fans also flocked to meet an array of local media personalities, as well as hip-hop artist Biz Markie.
"We could hardly move," said Kat Dippert of Sacramento, who attended with her husband, Dustin. "[The A's] are always doing community service and other good events. It's neat. I don't know any other team that is so philanthropic."
"It's always good to know that, no matter how big they are, they're still willing to help out," said Mike Garza, an A's fan for almost 20 years. "That's nice to see."
Jane Lee is a reporter for MLB.com. Aaron Leibowitz is an associate reporter for MLB.com. This story was not subject to the approval of Major League Baseball or its clubs.