Crisp remains out of lineup with neck injury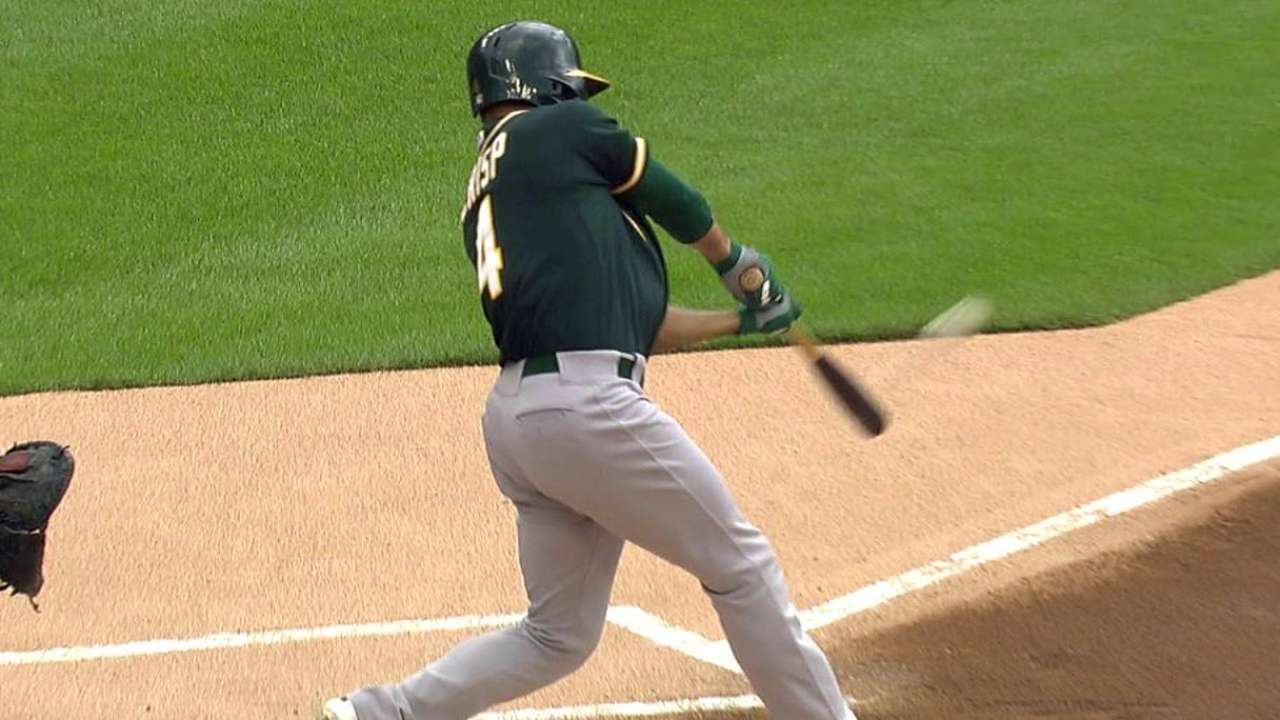 HOUSTON -- Coco Crisp, recovering from a strained neck, missed his third straight game on Tuesday. But there has been no decision yet about placing Crisp on the disabled list.
"The MRI showed no changes, which is a good thing," said Oakland manager Bob Melvin. "Obviously the rest here the last couple of days has the potential to help him. They're trying to figure out how to alleviate some of the issues he's having. Whether it's medication or whatever."
On Tuesday against the Astros, Josh Reddick started in center field.
Crisp is not in Houston for the three-game series, which concludes on Wednesday afternoon at Minute Maid Park. The A's return to Oakland on Friday to play Kansas City.
Melvin said he doesn't know when Crisp will return to the lineup. Crisp will meet with team officials on Friday to find out when he may be ready to play next.
"Once we get home we'll have a better idea," said Melvin.
Crisp, whose .372 on-base percentage ranks 10th in the American League, hasn't played in a game since last Saturday.
Richard Dean is a contributor to MLB.com. This story was not subject to the approval of Major League Baseball or its clubs.