Injuries to outfielders puts Reddick on center stage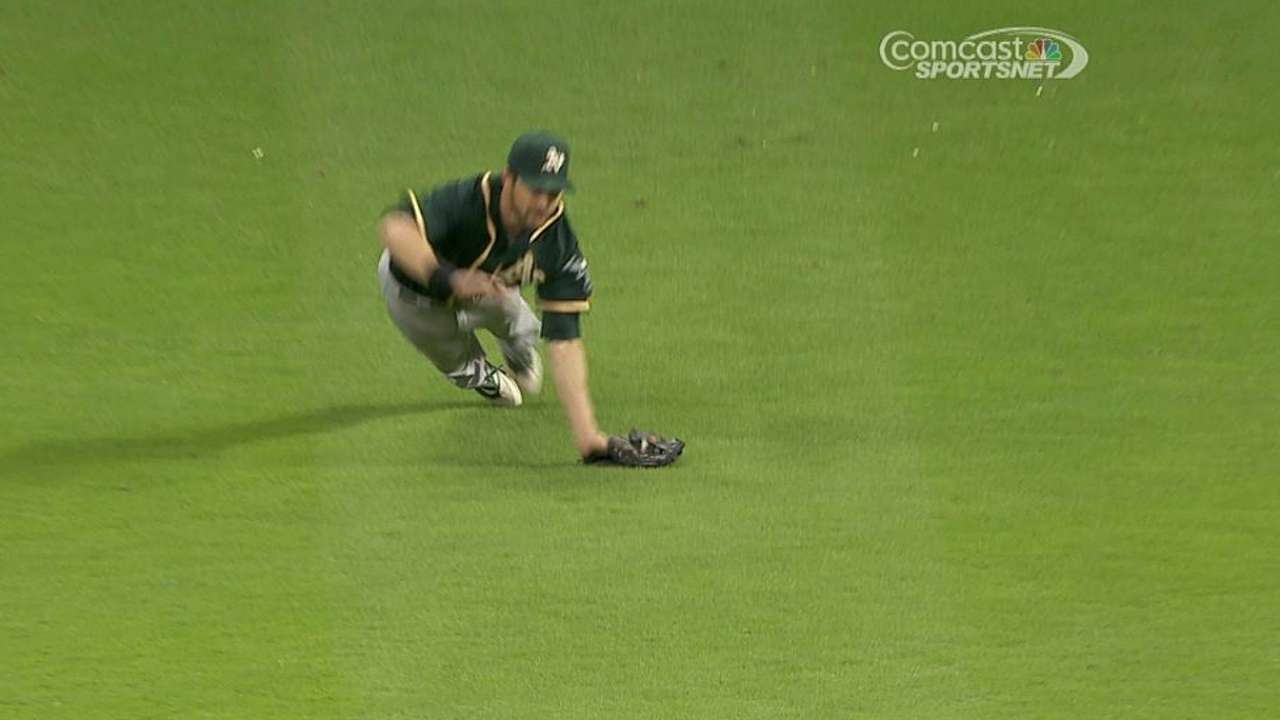 HOUSTON -- With Coco Crisp nursing an injury, and Craig Gentry on the disabled list, Josh Reddick made his first start in center field this season on Tuesday against the Astros. Reddick's previous 57 starts came in right field.
Crisp has a strained neck, and Gentry was placed on the 15-day DL on Monday with a broken right hand.
"We're doing this because we have to," said Oakland manager Bob Melvin. "It's all part of injuries. You have to deal with injuries sometimes."
Reddick said left fielder Yoenis Cespedes told him that he didn't want to move to center field.
"What he suggested is that he's comfortable in left," said Melvin. [Cespedes] is willing to do anything I ask. That's why he's played center field. What we're trying to do in the interim is what the best option is without Coco and without Gentry at this point.
"Maybe he implied to Redd, he's more comfortable in left. I was going to try Reddick at some point in time in center field. Today is that day. He's excited about it. He just likes playing outfield no matter where he is. It's a little bit of a transition."
Reddick said he was more than willing to move over to center field to help the team.
"It's just a matter of the line falling into place to step up with Coco and Gentry being down, and Cesp said he doesn't want to play it anymore," said Reddick. "He doesn't like it. He's gotten accustomed to left."
Despite his strong arm in the outfield, Brandon Moss is not a candidate to play center field, Melvin said.
Outfielder Billy Burns, who became the A's first rookie to play this year on Monday, is expected to start in center field on Wednesday afternoon in the series finale.
Richard Dean is a contributor to MLB.com. This story was not subject to the approval of Major League Baseball or its clubs.