Chavez heads to 'pen as A's stay patient with Hammel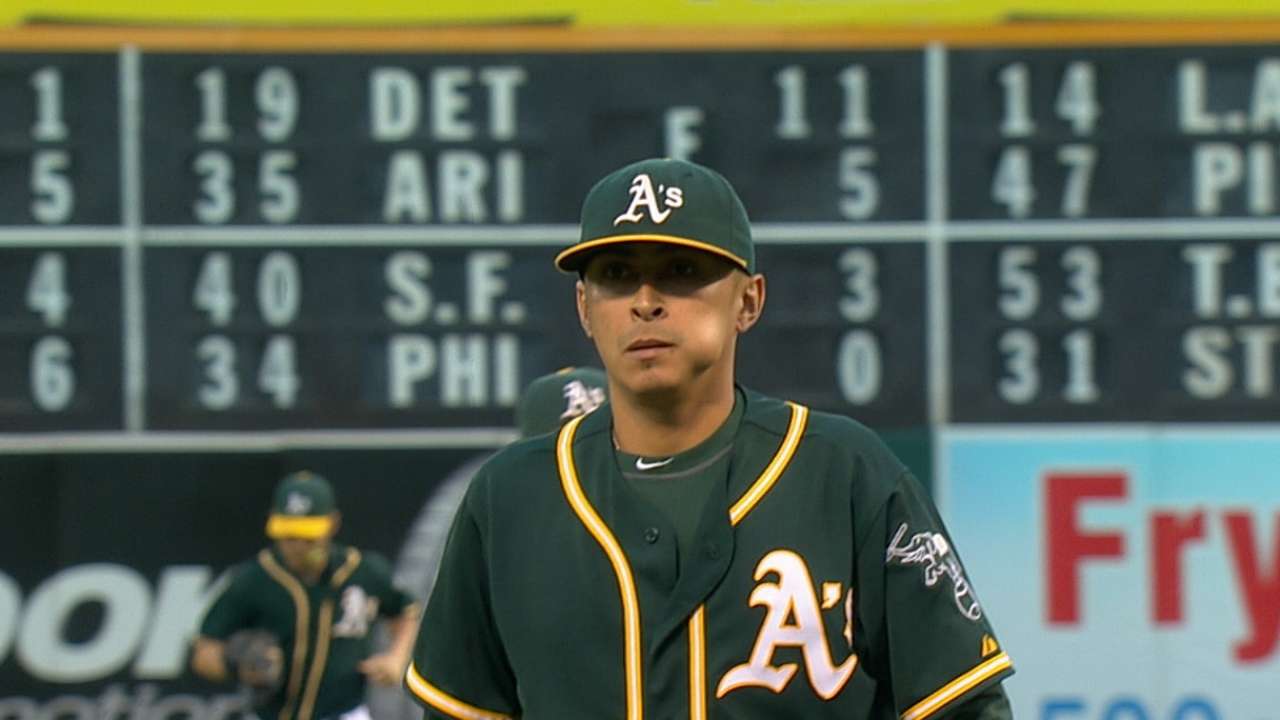 OAKLAND -- The A's could not have hoped for much more out of Jesse Chavez in the rotation. But in the wake of Oakland's trade for Jon Lester, Chavez was back in the bullpen on Friday, while a struggling Jason Hammel maintained his rotation spot.
In his first season as a starter, Chavez has pitched to a 3.44 ERA in 125 2/3 innings, while Hammel, traded from the Cubs in early July, has a 9.53 ERA in four starts with Oakland.
For several reasons, A's manager Bob Melvin chose to make Chavez his long reliever, at least for now.
"I told him, the way it looks is that you have the long role, and he's able to handle that because he can give you multiple innings," Melvin said Friday. "But based on availability on a particular day, I wouldn't hesitate to use him anywhere. Certainly gives us that kind of length that we really never had here."
Chavez resurrected his career as a reliever last year, when he logged 57 1/3 innings and posted a 3.92 ERA.
"All I wanted to do [this season] was step in and do the best I can to hold down the spot until somebody came along, and it happened," Chavez said. "I'm not upset, I'm not mad about it. You can't go down there with a bad attitude, because bad attitude brings bad performance."
Hammel, meanwhile, will receive some more rope.
"His track record would suggest we need to be a little bit more patient with him, and I think good things are going to come from him," Melvin said. "You don't have a 2.90 ERA or whatever it was and not give a guy a chance to prove himself here.
"Plus, Chavy's in kind of uncharted territory for him as far as innings go."
Aaron Leibowitz is an associate reporter for MLB.com. This story was not subject to the approval of Major League Baseball or its clubs.