Freiman returns to fill injured Punto's roster spot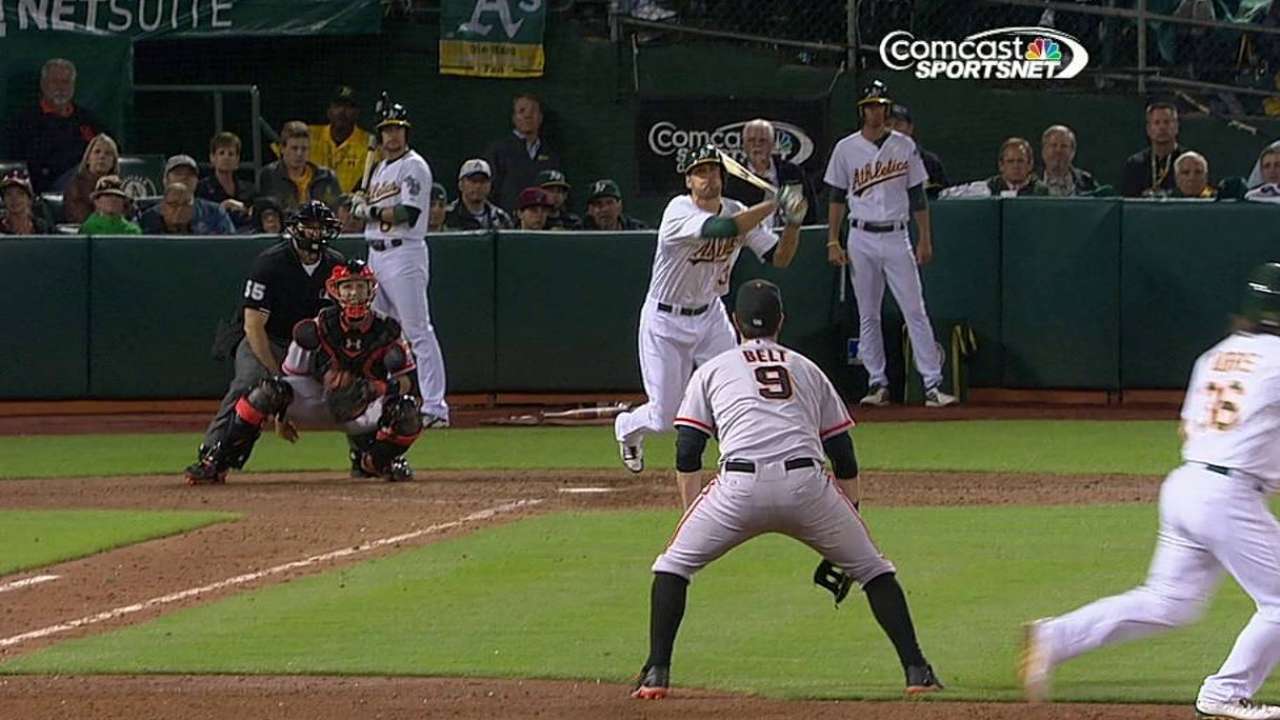 OAKLAND -- In need of a right-handed bat more than an extra infielder at the moment, the A's called on first baseman Nate Freiman on Sunday to offset the loss of the injured Nick Punto.
Punto suffered a right hamstring strain in the middle of Saturday's win over the Royals, forcing him to the disabled list for the first time this season.
"It's going to be every bit of two weeks, maybe a little bit longer, is my guess," said manager Bob Melvin. "It's tough to tell, but he got it pretty good. Some guys talk about pulling it a little bit, others feel like someone shot you in the back of the leg, and I feel like it's more so [the latter] for him."
With Punto out of the mix, Melvin is left with three middle infielders, including Eric Sogard, whose role now becomes multifaceted. Sogard will not only split time with Alberto Callaspo at second base, he'll also act as a backup option to Jed Lowrie at shortstop.
"He's done it in the past," said Melvin, "and does a nice job with it."
Freiman joins the A's for a second time this season, having just left them on July 26 after batting .212 with a home run and six RBIs spanning a 14-game stint. He was batting .284 with 15 homers and 74 RBIs in 80 games for Triple-A Sacramento.
Jane Lee is a reporter for MLB.com. This story was not subject to the approval of Major League Baseball or its clubs.