Sonny in July: Gray named AL Pitcher of Month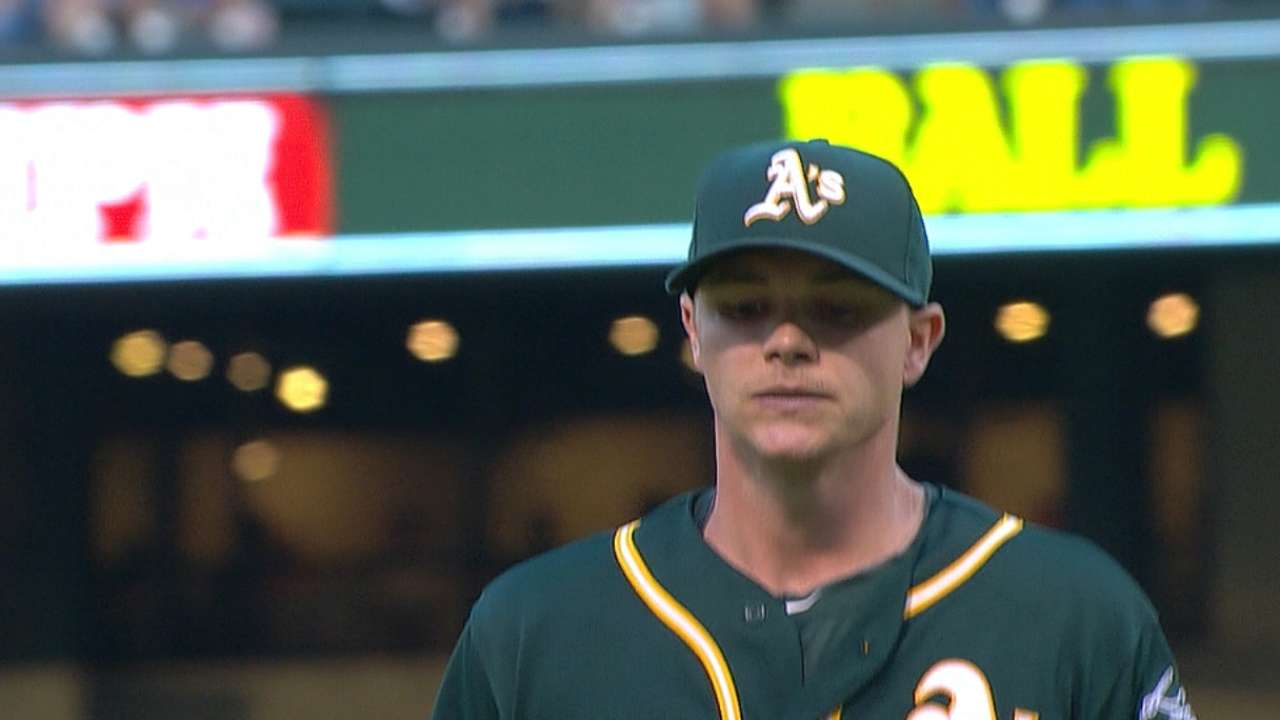 OAKLAND -- In the same month the A's reeled in veterans Jon Lester and Jeff Samardzija, it was the youngster, Sonny Gray, who was given American League Pitcher of the Month honors for July.
The 24-year-old Gray, who compiled a perfect 5-0 record with a 1.03 ERA in the month, already took home the same award for April, making him the first A's pitcher to win it twice in a single season since lefty Barry Zito did it in August and September of 2001.
"To win it once during a season is quite the achievement, twice even more so obviously," said manager Bob Melvin. "Based on the numbers, not surprised. Certainly, congratulations to him."
Gray allowed just one earned run or none in all five July outings, each with at least 6 2/3 innings pitched to match the longest streak by an Oakland pitcher over the last 12 seasons (Esteban Loaiza, Aug. 13-Sept. 3, 2006). Opponents batted just .200 against Gray, and he totaled 31 strikeouts in 35 innings.
The numbers showcase a tremendous amount of effort Gray put in to reversing a forgettable June, in which he posted a 5.40 ERA.
"This last month I got back to what got me here and the reasons I've been so successful and started doing those things again," Gray said. "Just being competitive, attacking guys and not trying to trick people, just make pitches."
"He's a pretty focused kid, very hard-working, always wants to get better," said Melvin, "and I know if he has a month that's not satisfactory for him, to be able to turn it around and be Pitcher of the Month, quite an accomplishment."
Jane Lee is a reporter for MLB.com. This story was not subject to the approval of Major League Baseball or its clubs.