Lowrie sits with bruised finger; Sogard in at shortstop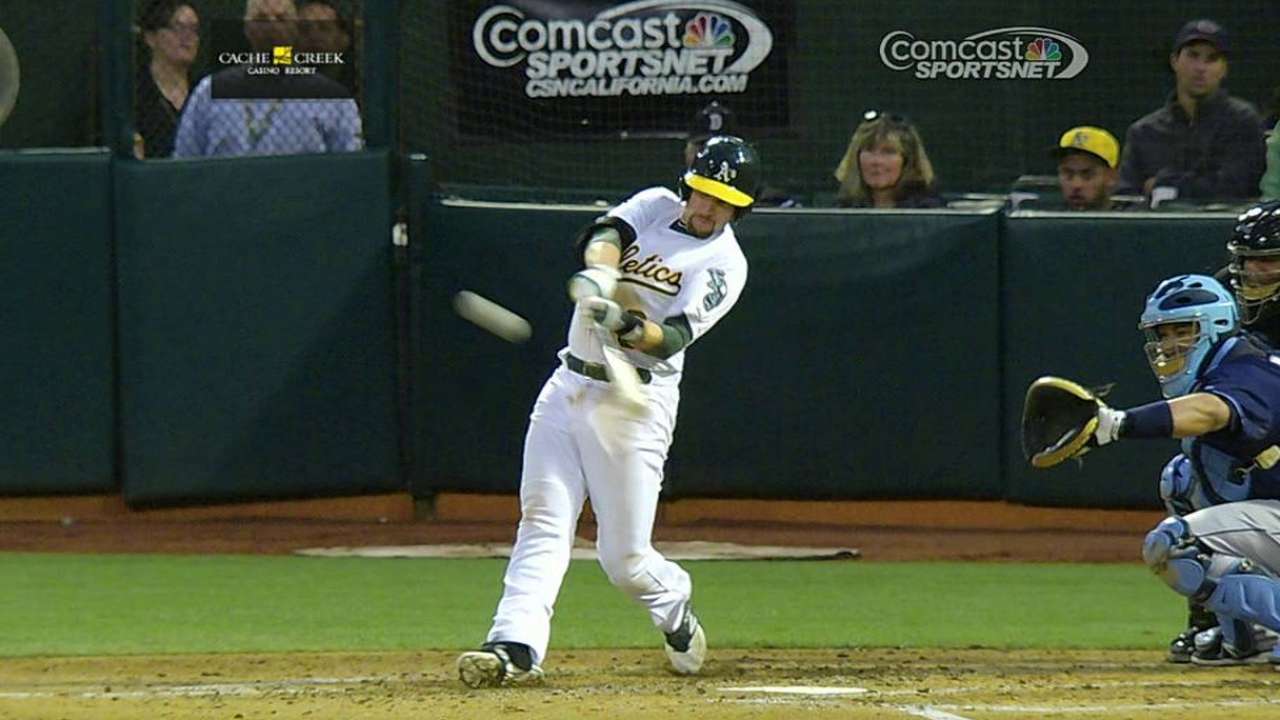 OAKLAND -- Coming off a three-hit game, the A's Jed Lowrie sat out Tuesday night's game against the Rays because of a bruised right index finger he injured in Monday's win.
Lowrie took a ball off the finger in the fourth inning of the 10-inning victory, remaining in the game for all of it. That he was able to stay in suggests it's not that serious, but manager Bob Melvin wouldn't let on whether his veteran infielder was available off the bench.
"I know Joe Maddon's got all of his Twitter moles out there," Melvin joked, "and he'd figure that one out in a hurry."
With usual backup Nick Punto sidelined on the disabled list with a right hamstring strain, Eric Sogard made just his second start of the season at shortstop in Lowrie's stead but the 30th of his career. He's also appeared there as an in-game replacement 15 times.
Sogard is 9-for-28 (.321) over his last 10 games after hitting just .114 over his previous 22 contests.
Jane Lee is a reporter for MLB.com. This story was not subject to the approval of Major League Baseball or its clubs.