Crisp contributes in return from neck soreness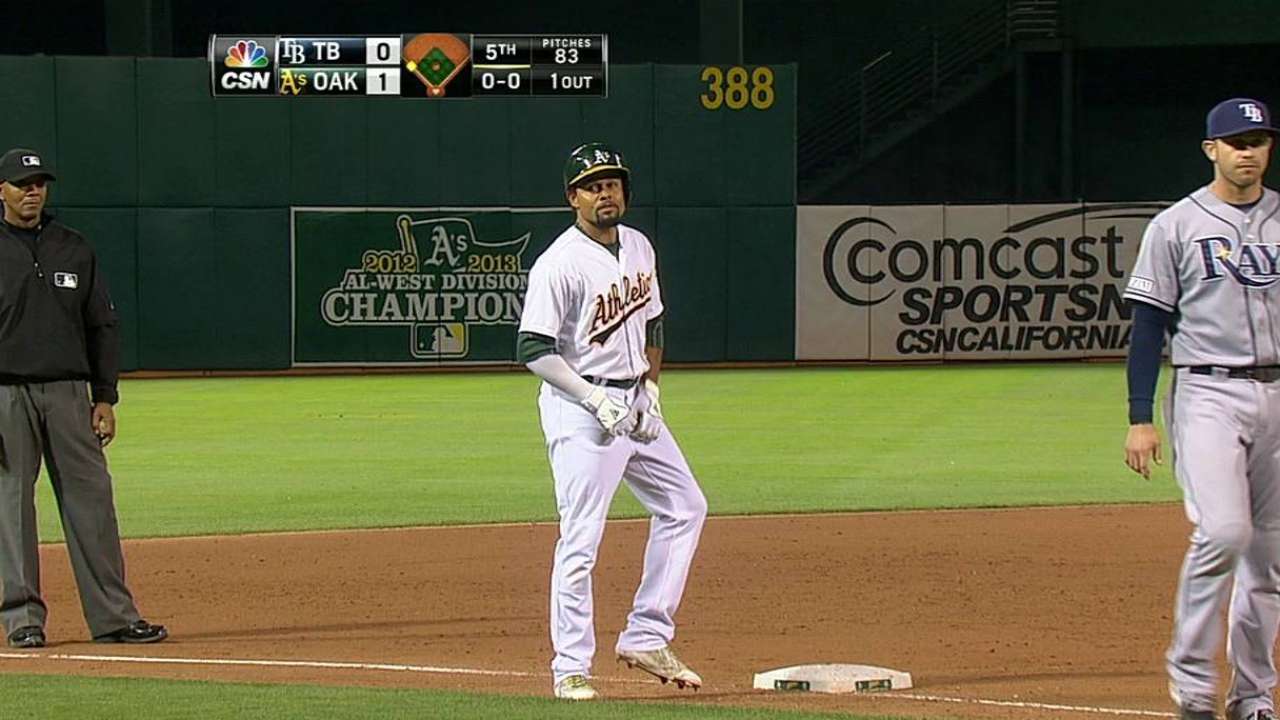 OAKLAND -- For the first time in 10 days, the A's lineup featured Coco Crisp on Tuesday.
"Puts a smile on my face," said manager Bob Melvin.
Crisp was back at the top of the lineup and serving as designated hitter for the middle matchup of a three-game set with the Rays, going 1-for-4 with an RBI single that plated the A's first run in a 3-0 victory.
Melvin expected him to be OK to play center field on Wednesday, after missing more than a week with ongoing neck soreness outside of Monday's appearance off the bench.
"Certainly he does a lot for us at the top of the lineup, gets big hits for us, all of the above," Melvin said. "We all feel better when he's in the lineup. He's an integral part of what we do. You have to do things a little differently when he's not in the lineup."
Crisp's .374 on-base percentage is 29 points above his career high of .345, set in 2005.
Jane Lee is a reporter for MLB.com. This story was not subject to the approval of Major League Baseball or its clubs.