Lowrie back in lineup with sore finger improved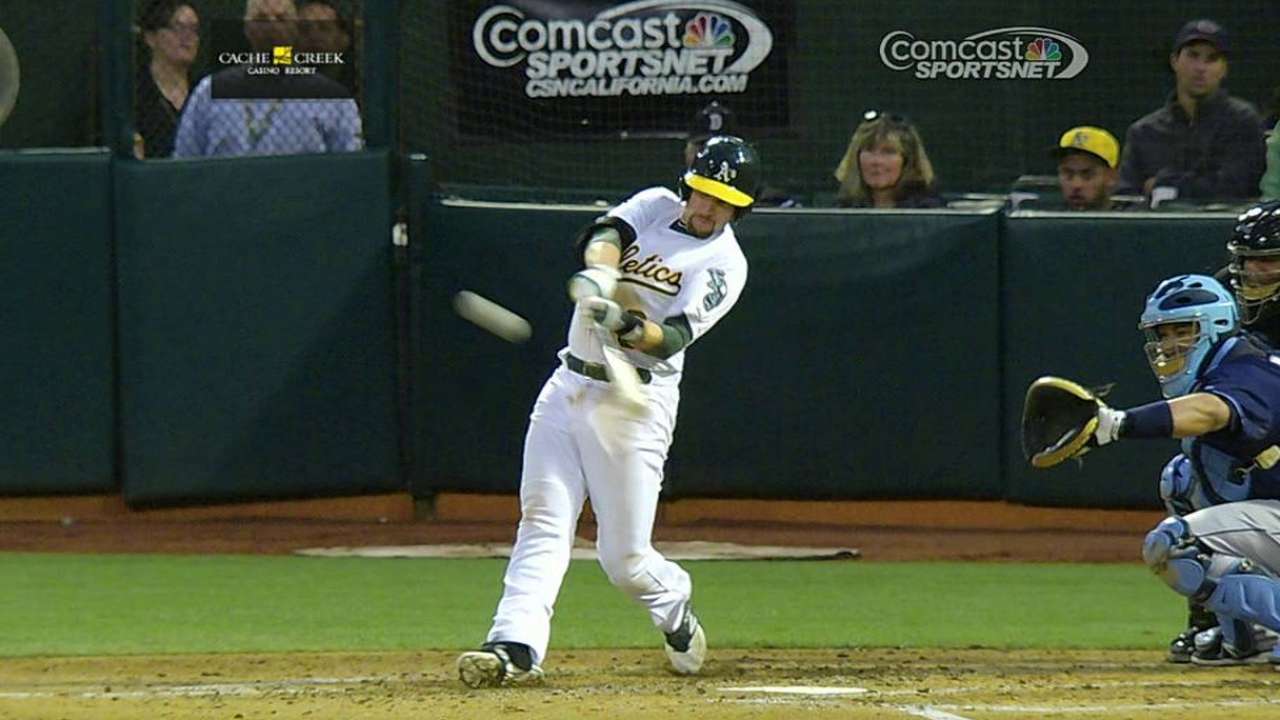 OAKLAND -- Jed Lowrie was back in the A's lineup playing shortstop against the Twins on Friday, his first start since bruising his right index finger Monday.
Lowrie pinch-hit Thursday, but manager Bob Melvin wanted to wait another day before putting him in the field. Lowrie felt better than expected throwing Thursday.
"I probably could have played him yesterday," Melvin said Friday. "It was still a little bit uncomfortable on the throwing end. Whenever somebody tells you they feel pretty good to go, you want to give them an extra day, especially somebody as important to us as he is."
The switch-hitter planned to bat with his finger wrapped Friday and was considering keeping it wrapped in the field, as well.
"It's still there, but you're not waiting for it to get to 100 percent before you get back out there," Lowrie said. "You're looking for a window where you can compete and help the team win and let it get better with treatment."
Entering Friday, Lowrie was batting .333 with 10 extra-base hits over his last 25 games.
Aaron Leibowitz is an associate reporter for MLB.com. This story was not subject to the approval of Major League Baseball or its clubs.