Bullpen's scoreless streak ends at 29 2/3 innings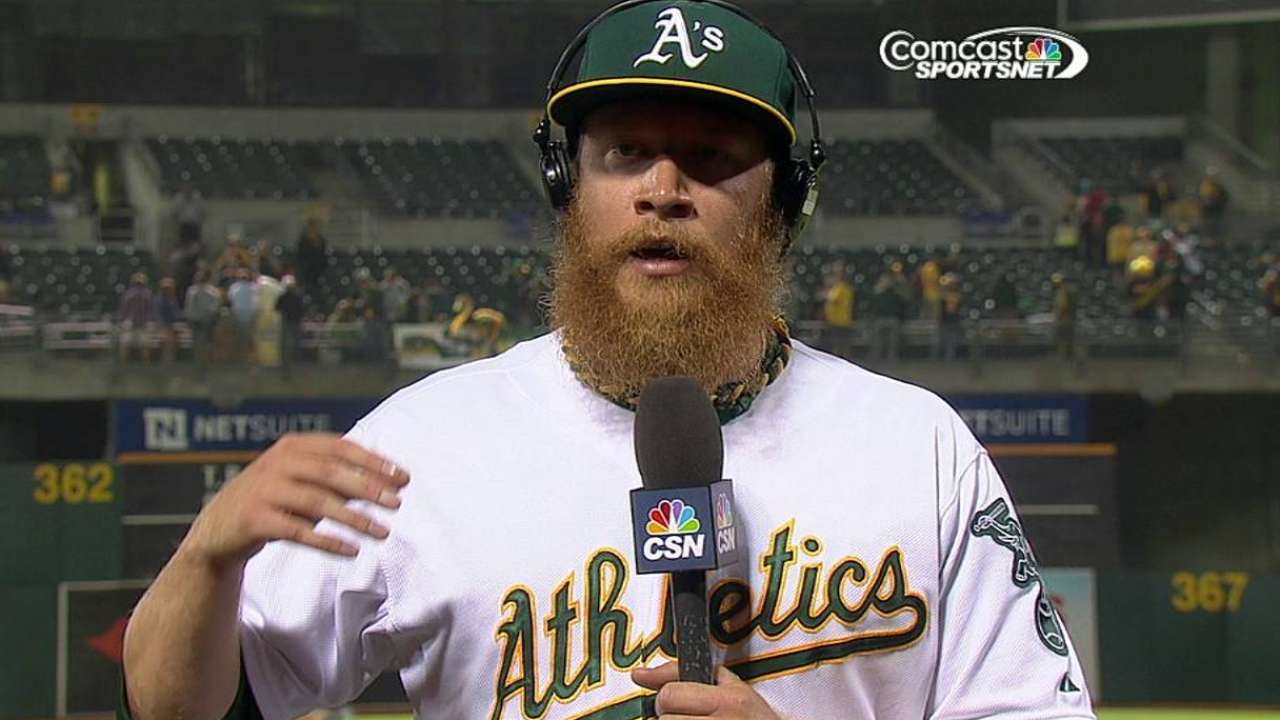 OAKLAND -- The A's bullpen's scoreless streak was snapped at 29 2/3 innings on Saturday, when Dan Otero surrendered two eighth-inning runs to the Twins in a 9-4 win.
On Friday, the relieving corps set an Oakland record for consecutive scoreless innings, surpassing the previous mark of 27 2/3 achieved in 1998.
"Since we kind of figured out where the roles were, they can prepare a little better, they know when the phone rings who's coming in the game," A's manager Bob Melvin said this weekend. "It took us a little while to get there, but we've got a lot of quality down there, and depth -- the whole bit. It's quite a feat."
This season's streak began in Houston on July 28, and eight different relievers contributed at least two innings to the cause.
"We've got guys we can run out there in any situation, in any sort of game, top to bottom, and have success," said Ryan Cook, who has an 18-inning scoreless streak of his own. "We're a family. Whoever it may be that night, I think we enjoy going out there and competing."
Aaron Leibowitz is an associate reporter for MLB.com. This story was not subject to the approval of Major League Baseball or its clubs.