Reddick slotted in two-hole with Jaso struggling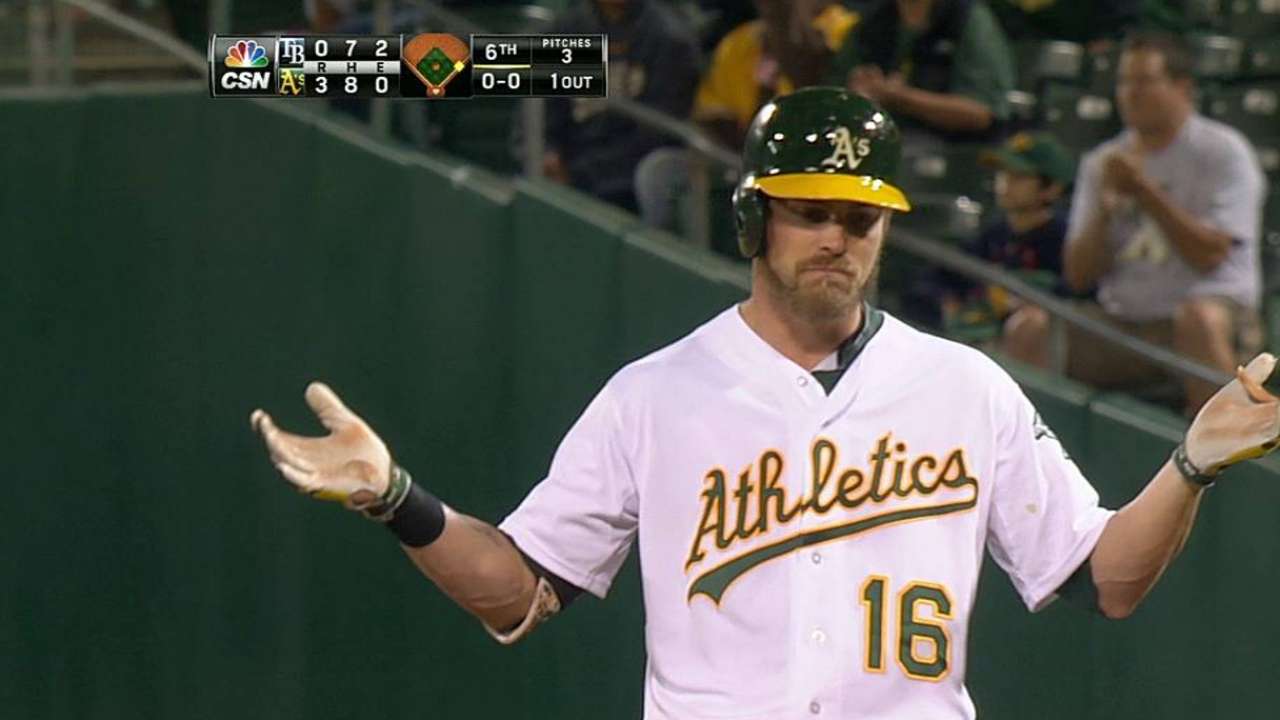 KANSAS CITY -- Never one to get too comfortable in any lineup position, Josh Reddick was on the move again Monday, batting second for the first time this season and just the seventh time in his career.
The shakeup is not only a reflection of Reddick's recent production but of John Jaso's lack of success at the plate.
Jaso has been a fixture in the No. 2 spot against right-handers, splitting time there with Jed Lowrie for much of the season. But he was batting eighth against Royals righty Yordano Ventura on Monday amid a 1-for-25 stretch.
He hit .323 with a .366 on-base percentage in the month of July.
"John's just a little off right now, so we're not completely back offensively to where we were before, but I think we're swinging better," said manager Bob Melvin, "and sometimes you just try to change the scenery a little bit and get someone who's swinging a hotter bat a little farther up in the lineup."
Reddick went 12-for-36 during the club's 10-game homestand, and he's batting .328 overall since coming back from the disabled list July 22, bumping his season average to .256.
"He's swinging the bat pretty well," said Melvin. "He's been using the whole field, driving some balls. I had several options today for the lineup, just went with this one."
Reddick has now made starts at six batting positions this year and eight in his career, not once hitting cleanup.
He went 0-for-4 in Monday night's series opener, a 3-2 loss to the Royals. Jaso went 1-for-3 and scored on Brandon Moss' game-tying single in the third inning.
Jane Lee is a reporter for MLB.com. This story was not subject to the approval of Major League Baseball or its clubs.