Back stiffness keeps Norris from going full speed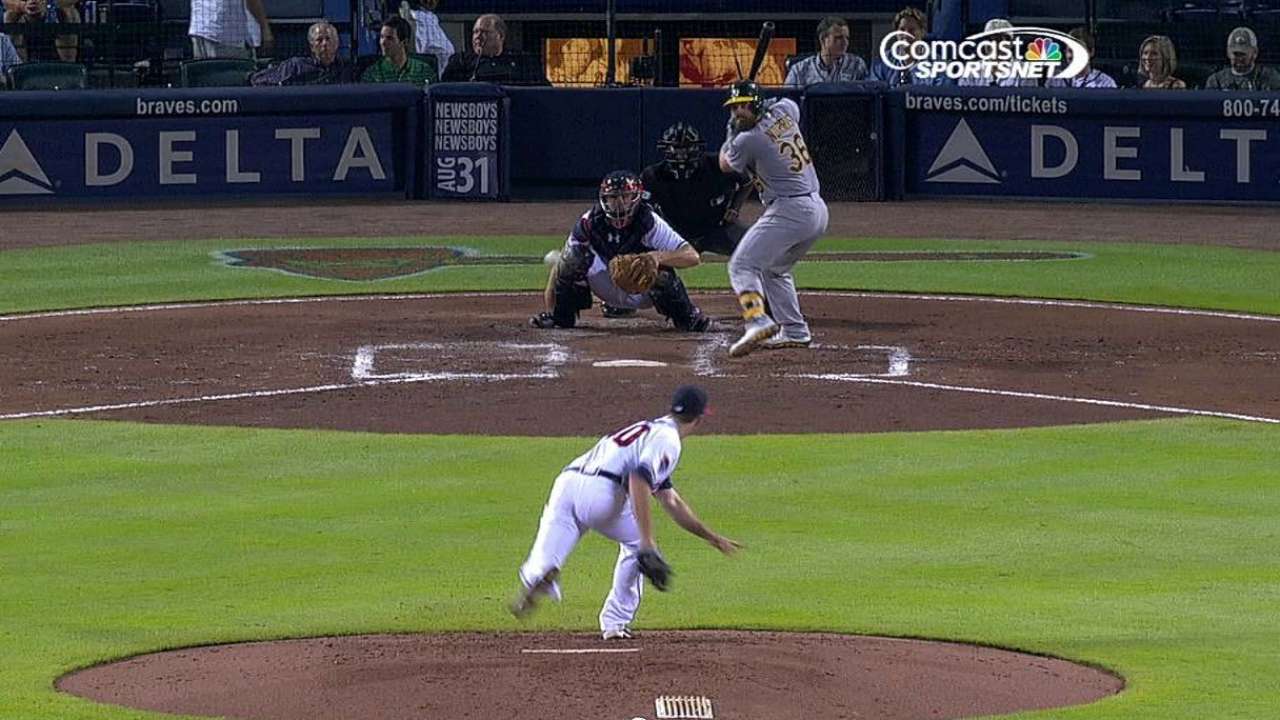 OAKLAND -- A's catcher Derek Norris has been experiencing back stiffness, and he was not in Wednesday's starting lineup against the Mets in advance of Thursday's off-day.
While the issue does not affect Norris behind the plate, he is having some trouble running at full speed.
"He can go about half, three-quarters speed," said manager Bob Melvin. "It's when he turns it up that it bothers him some."
Norris entered to pinch-hit against the Mets on Wednesday, grounding into a double play and striking out. He will take Thursday to rest before Friday's series opener against the Angels.
Norris has experienced periodic back stiffness over the past couple seasons.
He has appeared in 96 games this year, hitting 10 home runs and driving in 47. After a 2-for-23 road trip, he went 2-for-3 on Tuesday.
Aaron Leibowitz is an associate reporter for MLB.com. This story was not subject to the approval of Major League Baseball or its clubs.