Achilles injury shuts down Blanks' rehab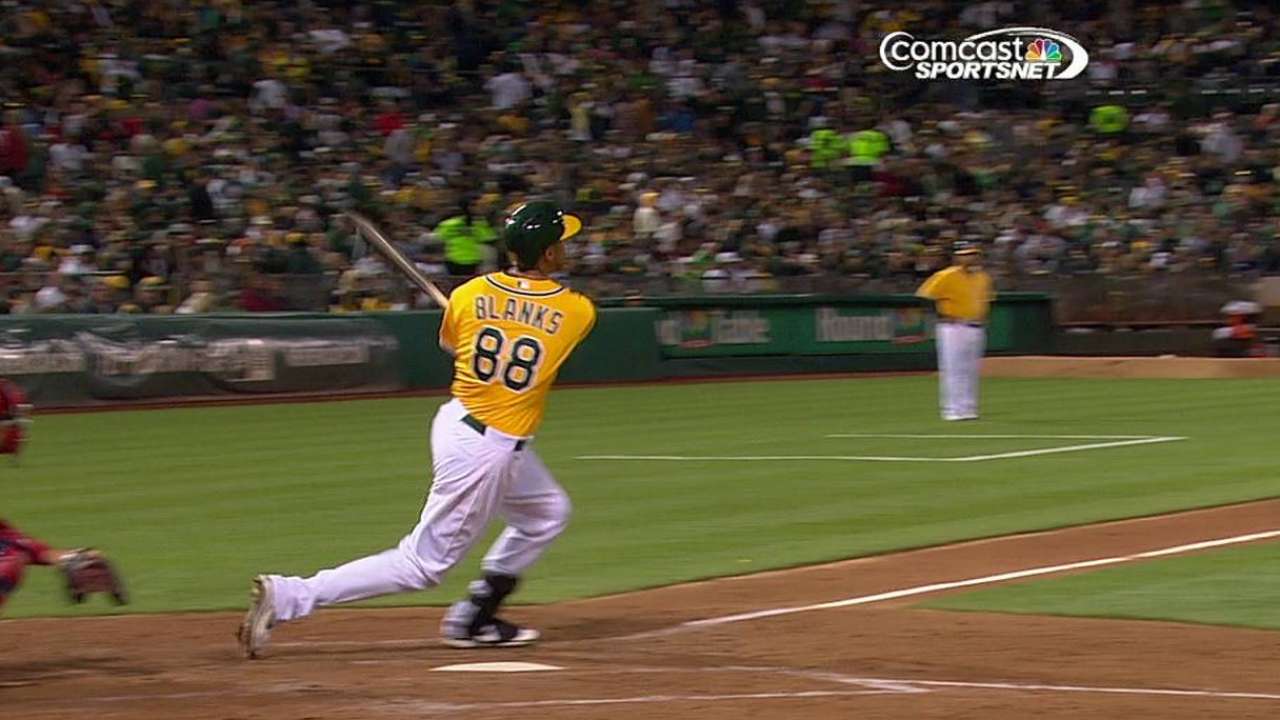 OAKLAND -- An MRI on Friday revealed left Achilles tendinitis for Kyle Blanks, another setback to throw the first baseman's rehab efforts off course.
Blanks will be shut down "for a while," A's manager Bob Melvin said Saturday, and there is no timetable for his return.
The tendinitis comes on top of Blanks' left calf strain, which sent him to the disabled list on June 23. He went 9-for-21 (.429) in seven games on a rehab assignment at Triple-A Sacramento, but he started experiencing soreness in both feet this week.
Oakland received Blanks in a trade with the Padres on May 15, and he has hit .333 with two home runs in 45 at-bats for the A's. Now, there is no telling whether he might return by the end of the season.
"[Blanks] came up and did really well for us there," said Melvin. "Looked like a calf strain and hopefully just the 15-day DL period, but it has not been that."
Nate Freiman has capably stepped in to the A's righty first baseman role, entering Saturday with an .860 OPS in 20 games.
Jane Lee is a reporter for MLB.com. Aaron Leibowitz is an associate reporter for MLB.com. This story was not subject to the approval of Major League Baseball or its clubs.