A's expected to juggle rotation for Anaheim trip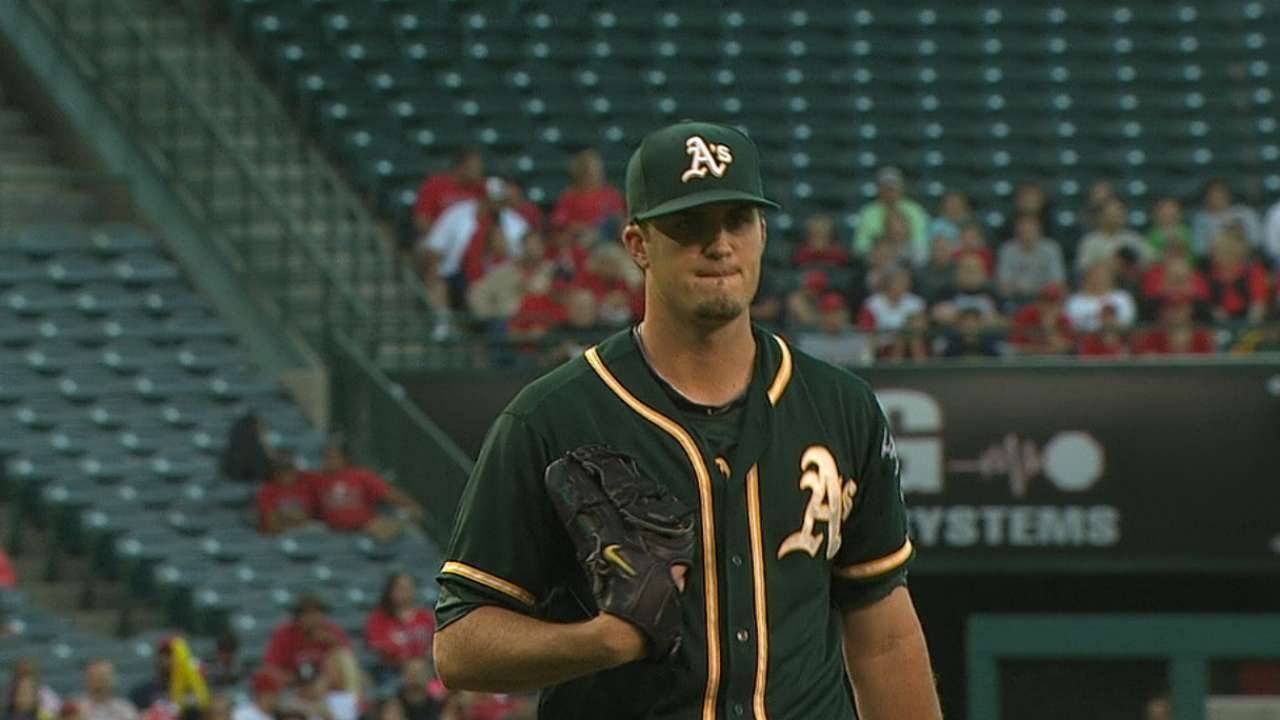 OAKLAND -- Nothing is official, but the A's are expected to tweak their rotation next week to ensure that each of their top four starters pitch against the Angels in a crucial four-game set down south.
Right-hander Sonny Gray was in line to make his next start in Houston on Wednesday, but the A's are instead anticipated to pitch him the following day in Anaheim and call on a sixth starter to face the Astros. Those duties will likely fall on lefty Drew Pomeranz, who last pitched for the A's on June 16, the same day he punched a wooden chair out of frustration and broke his right hand.
Pomeranz was optioned to Triple-A Sacramento at the end of his rehab and has since gone 3-1 with a 3.69 ERA in eight starts for the River Cats. He was 4-3 with a 3.21 in eight starts for the A's.
This allows Jon Lester, Scott Kazmir and Jeff Samardzija to follow Gray in Anaheim, marking the A's final regular-season meeting with the Halos at Angel Stadium this year. The Angels will visit Oakland once more, Sept. 22-24.
Los Angeles led the A's by one game in the American League West heading into Saturday's contest.
Jane Lee is a reporter for MLB.com. Aaron Leibowitz is an associate reporter for MLB.com. This story was not subject to the approval of Major League Baseball or its clubs.