Hammel to rejoin rotation after lengthy break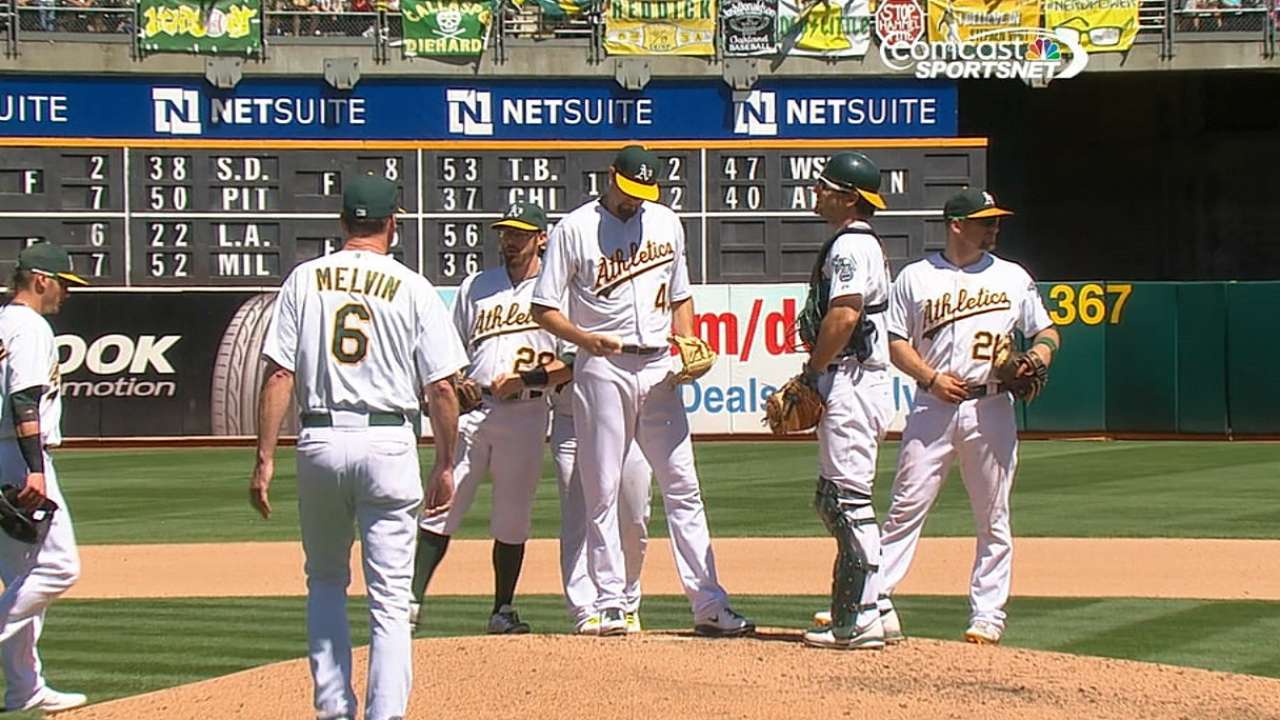 OAKLAND -- Jason Hammel is slated to take the mound Tuesday for the A's in Houston, manager Bob Melvin confirmed Saturday, which would give the scuffling right-hander 10 days off between starts.
With two off-days this week, the A's opted to skip Hammel's turn in the rotation to put their best foot forward in a crucial three-game set against the Angels. Though Hammel would prefer to be pitching, he believes the extra rest could help him get back on track.
"Sometimes when you skip a start, mentally, it's even better than physically, just to take a break and take that kind of pressure off of yourself," Hammel said.
The additional time has allowed Hammel to throw what Melvin characterized as "aggressive" side sessions, working on mechanics with a focus on fastball command and downward plane.
"I'm usually a guy that establishes fastball and then pitches off that," said Hammel, "so I've been throwing a lot of fastballs, just trying to get comfortable over the mound again instead of trying to do too much. Instead of being a thrower, I'm trying to get back to pitching."
Hammel was available out of the bullpen, and though he has substantial experience as a reliever, Melvin did not foresee using him unless absolutely necessary.
"Today's probably the last day for that," Melvin said Saturday of Hammel's availability in relief.
Since the A's acquired him in a trade from the Cubs on July 5, Hammel is 1-5 with a 6.75 ERA. His most recent outing was a debacle in Atlanta on Aug. 15, when he gave up five runs and three home runs in three innings.
Jane Lee is a reporter for MLB.com. Aaron Leibowitz is an associate reporter for MLB.com. This story was not subject to the approval of Major League Baseball or its clubs.