Donaldson has MRI on knee; wanted to play Sunday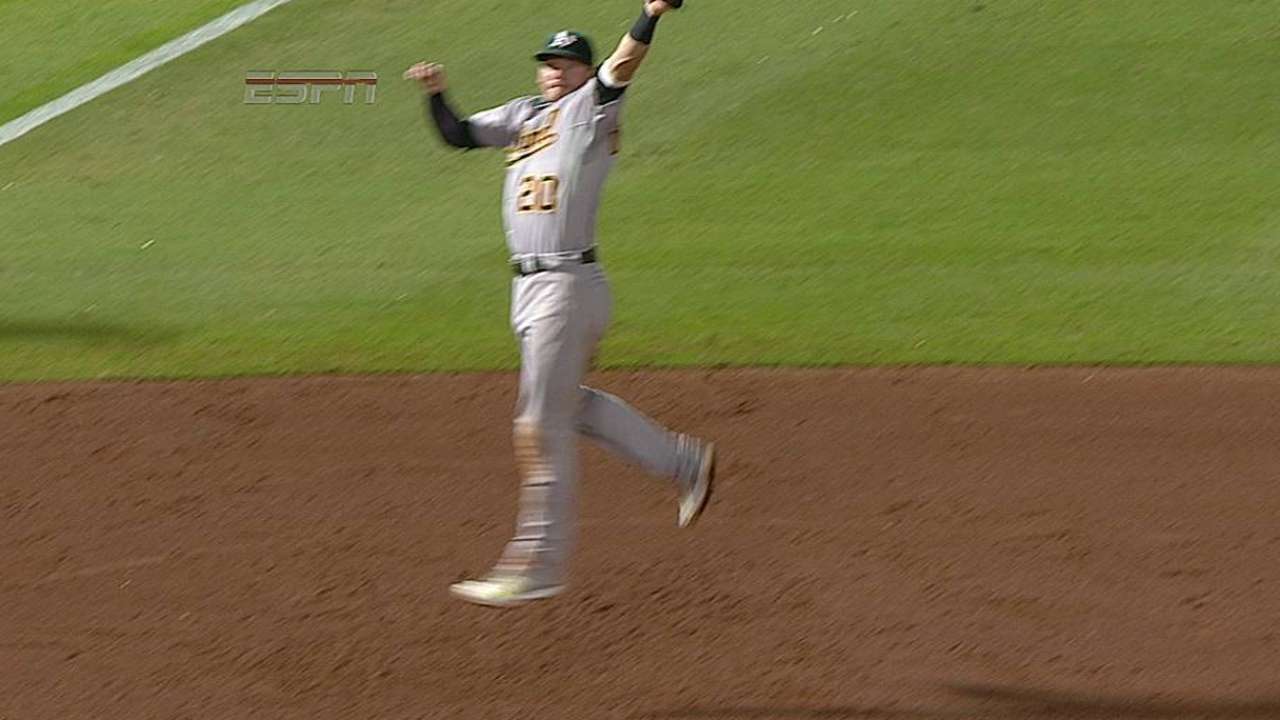 OAKLAND -- A's third baseman Josh Donaldson underwent a precautionary MRI on his left knee on Sunday after experiencing discomfort with it in his final at-bat the night before.
The MRI revealed no structural damage, so Donaldson is essentially day to day.
"It'll just be based on how he feels," said manager Bob Melvin. "I wasn't going to use him today at all, so we'll see how he does in pregame tomorrow."
The A's could surely use a dose of good news, having already placed closer Sean Doolittle (intercostal strain) on the disabled list on Sunday. Catcher John Jaso will join him Monday because of concussion symptoms.
Infielders Jed Lowrie and Nick Punto are already on the DL.
"I think we'll respond well," said Scott Kazmir. "Those are key guys, and we have a couple other guys that are banged up, too. We know we have to step our game up, and I think we'll do that."
"It's just something you have to deal with," said Melvin. "Regardless, we feel like every time we take the field, no matter who we run out there, we feel like we're going to win."
Donaldson has avoided the DL all season, despite being banged up occasionally with minor issues. He's played in a team-high 125 games, batting .247 with a career-high 25 home runs and 84 RBIs.
Jane Lee is a reporter for MLB.com. This story was not subject to the approval of Major League Baseball or its clubs.