O'Flaherty is equipped to handle closer's role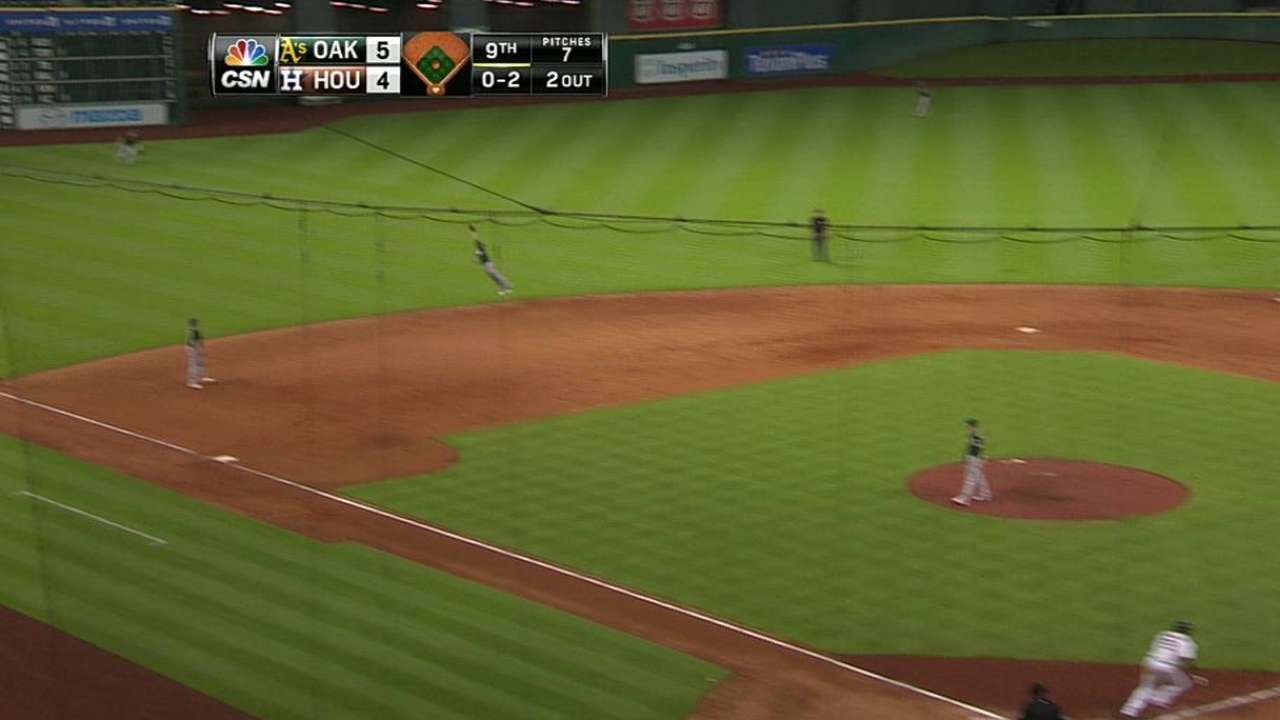 ANAHEIM -- "Lefty specialist" is one title Eric O'Flaherty never liked. He could get used to this closer label, though.
The southpaw's ability to have success against both righties and lefties is a big reason why the A's want him in the ninth inning while All-Star Sean Doolittle recovers from a right intercostal strain.
Right-handers are batting just .176 in 34 at-bats against O'Flaherty this year, while left-handers have managed a meager .227 in 22 at-bats.
O'Flaherty locked down his first career save in Houston on Wednesday and was prepared for a shot at his second, if it came to that, in Anaheim on Thursday. He's yet to pitch back-to-back games since returning from Tommy John surgery in early July but says, "I've been ready to go."
"It depends on how he feels, but part of that decision to put him in the closer's role is the fact we can use him back-to-back days now, where we hadn't," said manager Bob Melvin. "We'll see how he's feeling and then proceed accordingly."
"I told them when I got here, that whatever role they wanted to plug me into, I was just along for the ride and wanted to help out any way I could," said O'Flaherty. "When I got here, everyone pretty much had established roles, but this is an exciting opportunity. It's in every reliever's mind for sure. I've just been lucky to have always been in really good bullpens."
That's part of why he feels so prepared to close games.
"In Atlanta," he said, "I felt like every game we played was a one-run game, so there were plenty of intense and tight situations all the time, so it wasn't any different last night, just came an inning later."
O'Flaherty's fastball routinely averaged 92-94 mph before he underwent Tommy John surgery. Now, it's coming in at an average just below 91 mph, reflecting a very common velocity dip for Tommy John patients, who typically gain it back the following year.
But that's not even his main weapon, anyway. That would be his sinker. He also boasts a changeup and slider.
"My strength has always been more movement, deception, anyway," he said. "I've never been that flamethrower, so I've felt comfortable all season being able to manipulate the ball the way I want to and get guys out."
Jane Lee is a reporter for MLB.com. Read her blog, Major Lee-ague, and follow her on Twitter @JaneMLB. This story was not subject to the approval of Major League Baseball or its clubs.